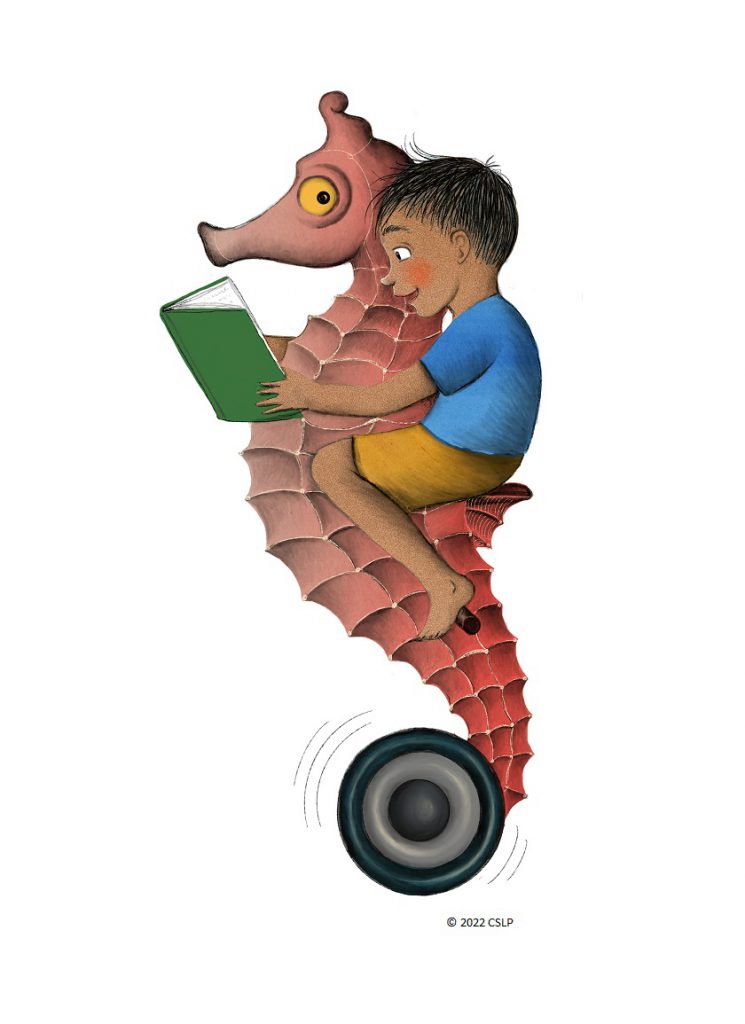 The Challenge: A Reading Voyage of 1200 minutes (20 hours)!
You can read print or digital books and magazines, or listen to audio books.
Keep a reading log on paper or online through Read Squared.
Don't forget to log the title of what you are reading and how long you have read.
Stop into the library to have your time verified and receive your earned prizes.
Birth to 12 year olds, can earn Brag Tags for every two hours of reading (if older the 12 you can opt for earning brag tags, just let us know). Brag tags can be displayed on a backpack chain or a neckless. Receive your first Brag Tag and choose backpack chain (key chain) or a necklace length of chain when you sign up for the Reading Challenge.
All age groups can earn raffle tickets, for every two hours of reading.
Raffle tickets can be used to enter many different raffles, including raffles for two Samsung tablets. Check out the raffles and rules here.
Earn your very own books, for all age groups. You will get your first book when you sign up for the challenge. Once you are reading and logging you time you can earn a new book at 360 minutes (6 hours), 600 minutes (10 hours), 960 minutes (16 hours) and at 1200 minutes (20 hours).
Please try to come to the library as often as possible to verify and receive your brag tags, raffle tickets and or books.
Last day to get time verified is August 12, 2022, 7:00 pm. All raffle tickets must be entered into the raffles of your choice by this time. There will be NO raffle tickets awarded the day of the drawings, August 13, 2022