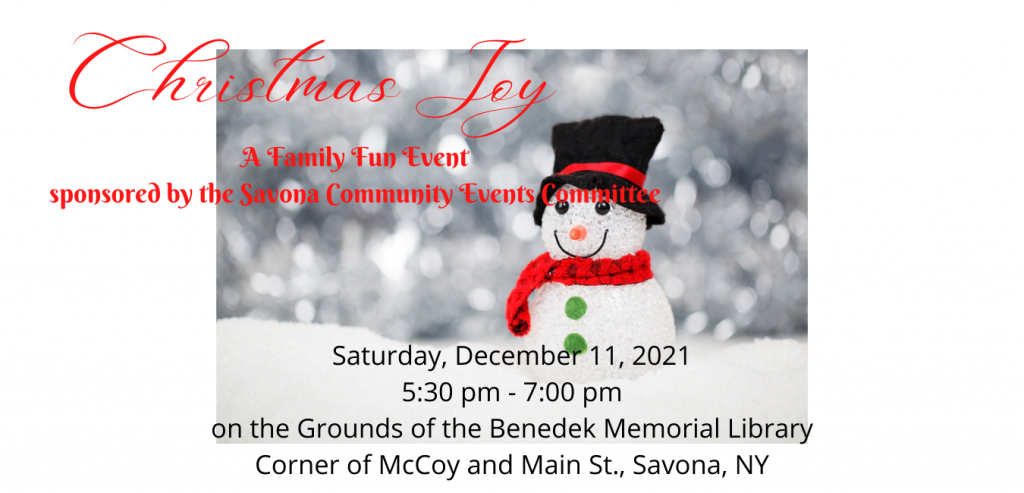 Visit Santa, make fun crafts, enjoy hot cocoa, homemade cookies, popcorn, snowballs (fried dough) and more.
There will be raffles(donated by local businesses and non-profits); voting for your favorite decorated home and we will end he night with caroling as we light the Community Christmas Tree.
Holiday Outdoor Home Decorating Contest
Are you going to decorate the outside of your residence for the holiday season? Then enter the Outdoor Home Decorating Contest, part of Christmas Joy event, to win a gift card to Home Depot. A first place winner will get a $100 gift card, second place a $75 gift card, and third place a $50 gift card. Winners will be picked by voting by email and voting in person at the Christmas Joy celebration. See rules and how to enter below.
Holiday Outdoor Home Decorating Contest Rules 2021
Must be a resident of the Campbell-Savona Central School District. Residential properties only, cannot accept business displays. Outside of apartments is accepted.
Must supply a jpeg of the outside home decorations along with Name, address, phone number and if you give permission to list the address on the internet with the picture, in an email to: savona@stls.org.
Entries to be posted on library website in the order they are received.
Pictures will have assigned numbers. If permission is granted addresses will be listed. Entrants will be notified of their number by email.
Winning entries will be displayed on the Benedek Memorial Library website, https://benedekmemoriallibrary.org.
All entries will be accepted from November 20, 2021 through December 7, 2021.
Voting will start December 8-10, 2021 by email.
Please one vote per person. Thank you.
Prizes: First place: $100.00 Home Depot gift card, Second place $75.00 Home Depot gift card, and Third place: $50.00 Home Depot gift card.
Winners will be announced December 12, 2021 on the Benedek Memorial Library website.
All Entries may be used for publicity in future years.
Here is an article on how to take photos of light displays:
https://www.nyip.edu/photo-articles/photography-tutorials/how-to-take-great-photos-of-holiday-lights
Current Entries for the Holiday Outdoor Home Decorating Contest: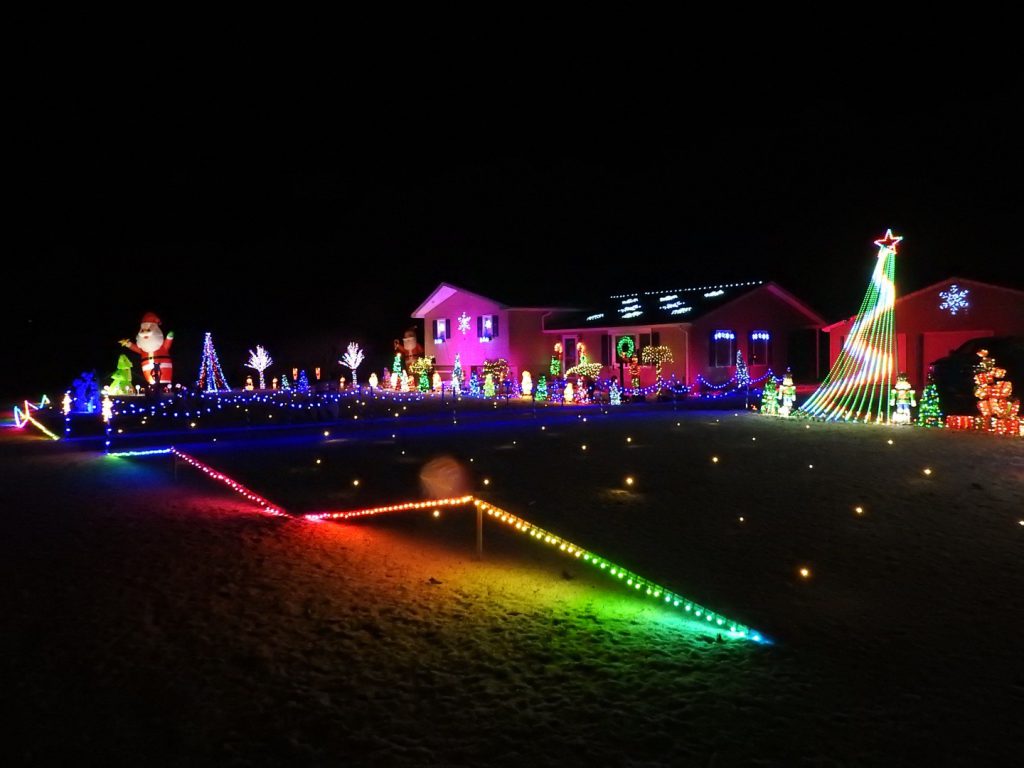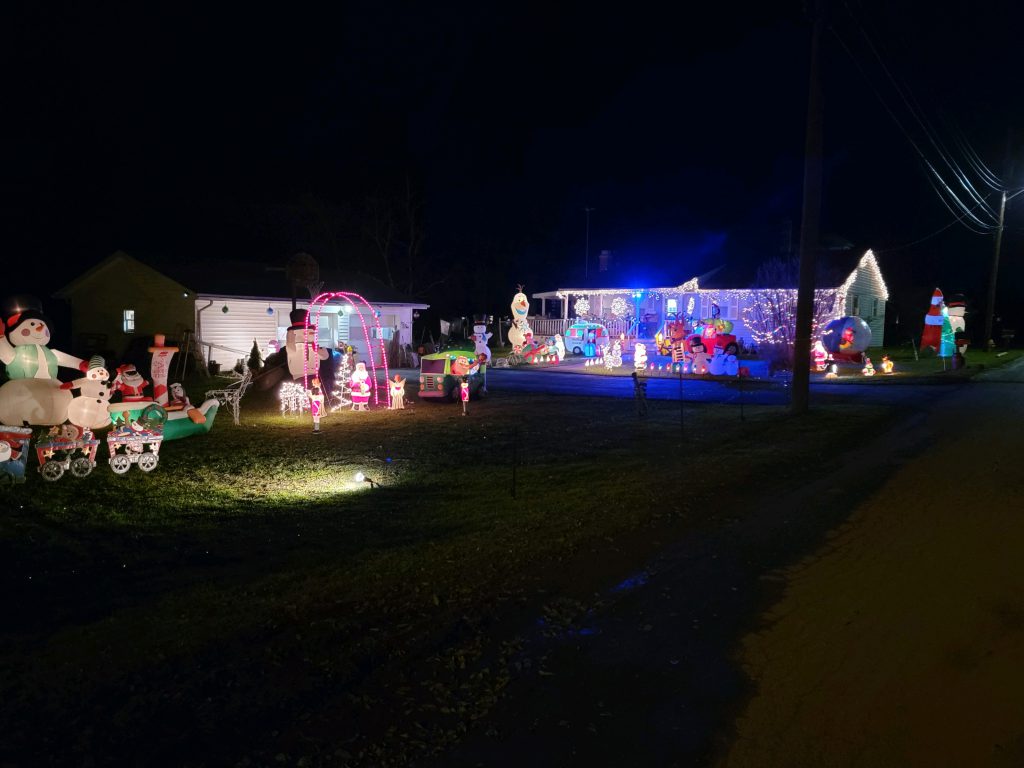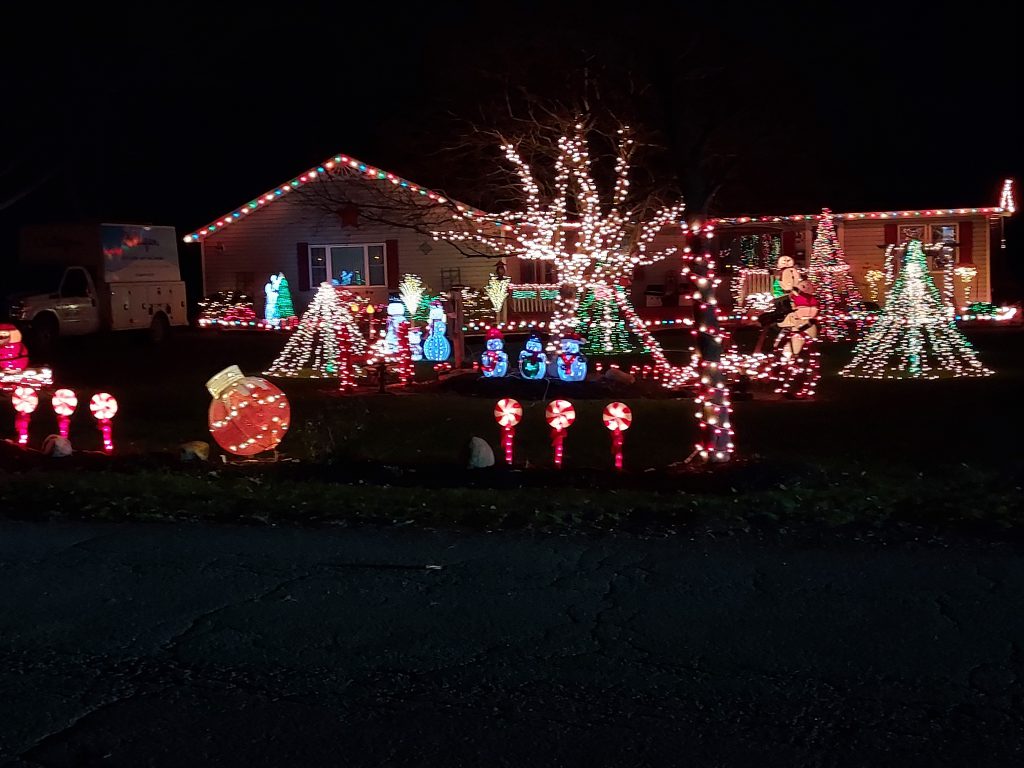 Voting by email will open December 8, 2021 after 12:00 pm. To vote send and email to savona@stls.org with your favorite decorated house. Optional: give us a reason why you think it is the best decorated house.
Christmas Joy Raffles!
Christmas JOY is December 11, 2021, but you can by raffle tickets now for the Gift Baskets donated by area businesses. Raffle tickets are $.50 each or 3 for $1.00. Stop at the Benedek Memorial Library to see the different baskets on display. You can purchase tickets at the circulation desk. Place your ticket(s) into the corresponding bottle for the gift basket you would like to win. You can enter as often as you wish. The raffles will be drawn on December 18th, at 9:00 am. at the Benedek Memorial Library. You do not have to be present to win. Winners will be notified by phone.
Remember, our local business and services are here to help you. Shop local.
____ Kings Market "Hometown Market Basket": 9.71 lb. Turkey Breast, 6 Tenderloin steaks, 2.84 lb. slab of bacon, and a spiral cut ham (value of basket – $100-$150) *252 E. Lamoka Ave, Savona, NY 14879, (607)583-2257*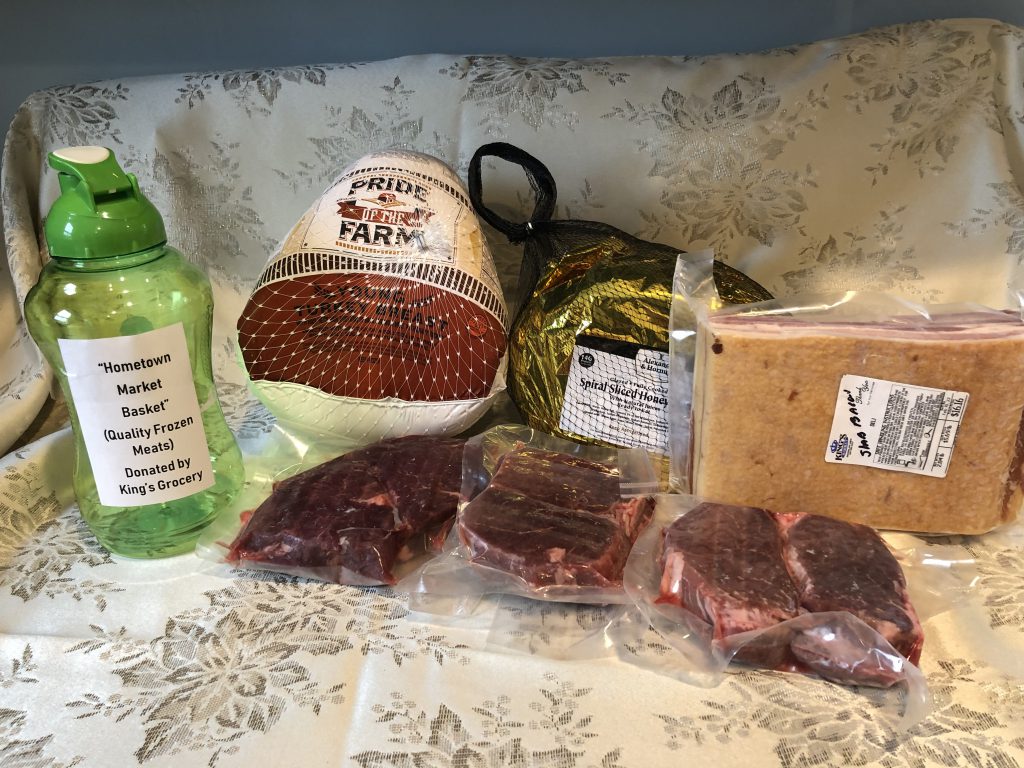 ____ Butcher's Son Basket: $25.00 gift certificate to Butcher's Son Store (Corning) & dry spices ($50.00 value total) (donated by Cameron Matthews)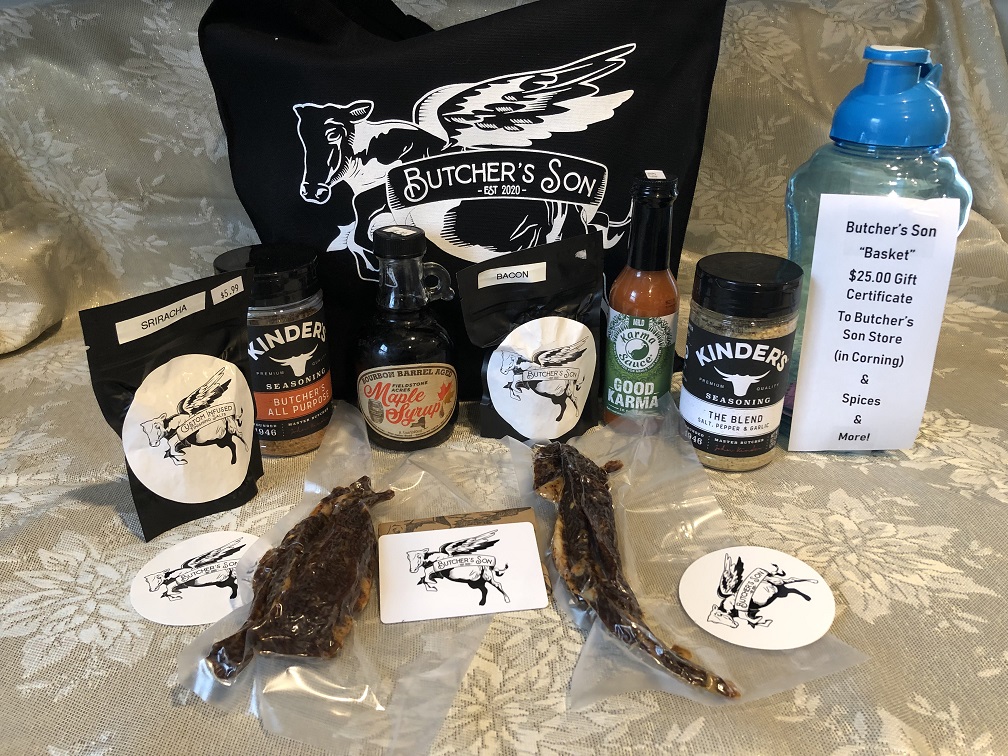 ____ Federated Church Basket: measuring tape, Jungle Cruise DVD/Blu Ray Movie, Hot chocolate, 2 16 oz. sodas, holiday tongs, Chap Stick, and hand sanitizer *20 Church St., Savona, NY 14879, (607)583-2409 *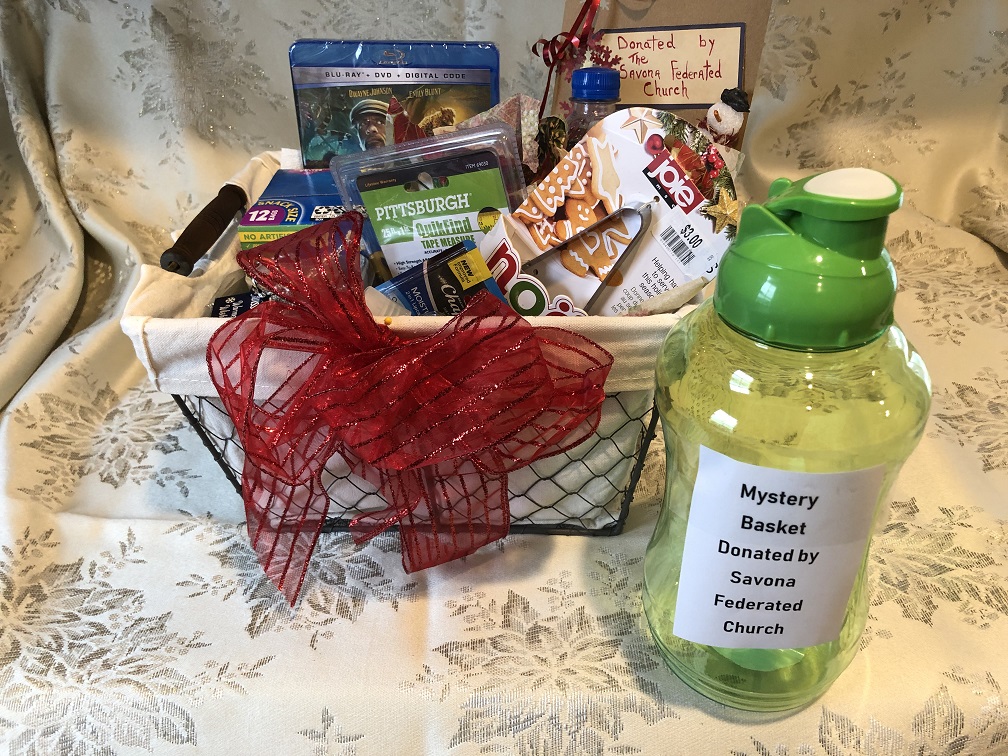 ____ Church of the Good Shepherd: "Family Game Night Basket": Snakes & Ladders; Uno; Jumbling Tower; Battleship; Sorry; Bingo & more! *33 Church St., Savona, NY 14879*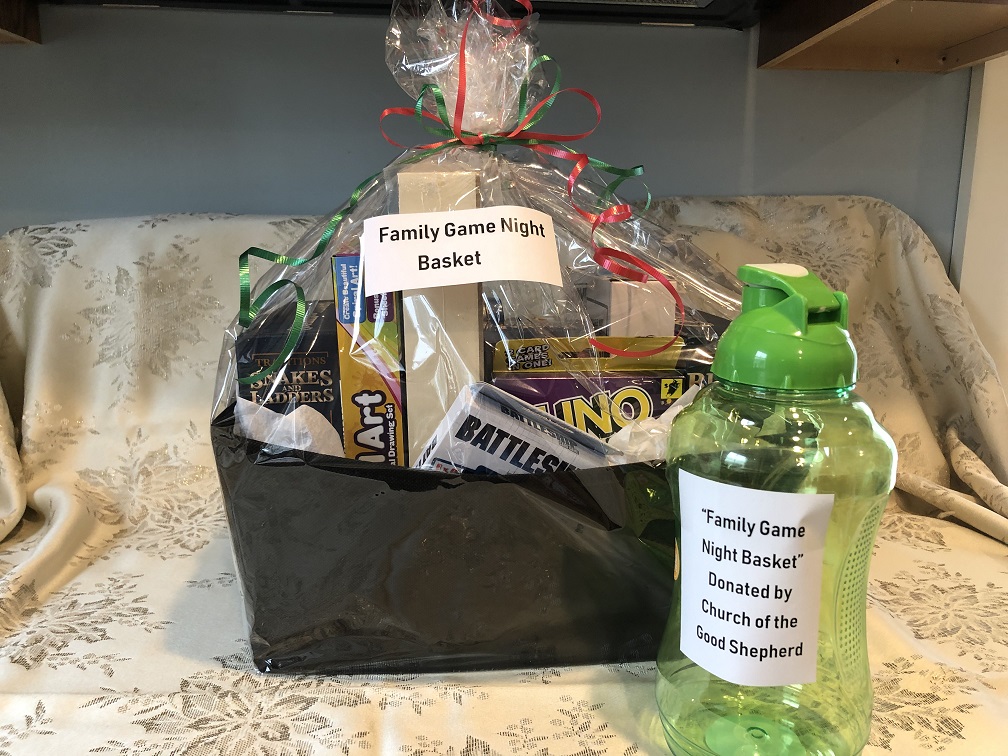 ____ Benedek Memorial Library: "Family movie night Basket" : Disney's Luca (DVD & Blue-Ray); micro popcorn; Hershey kisses; soft cozy throw blanket; hot chocolate mix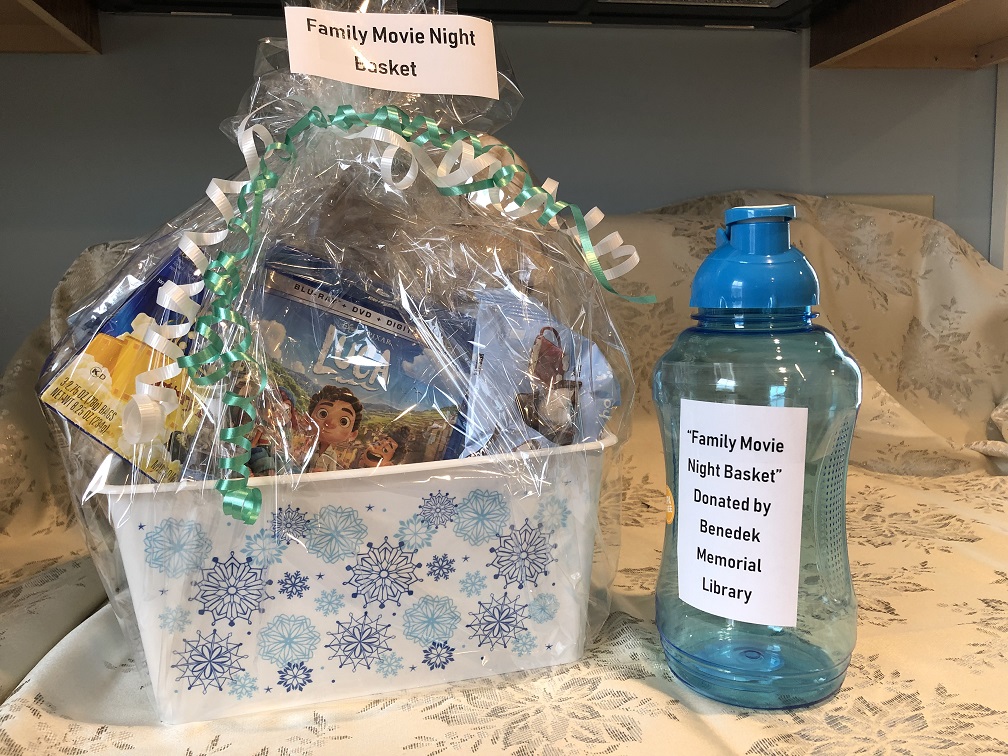 ____There & Back Again Collectibles (Savona): "Fun Shopping Basket" $20.00 gift certificate to the store (2 coupons donated – 2 drawings) *3 E. Lamoka Ave., Savona, NY 14879, (607)331-5059*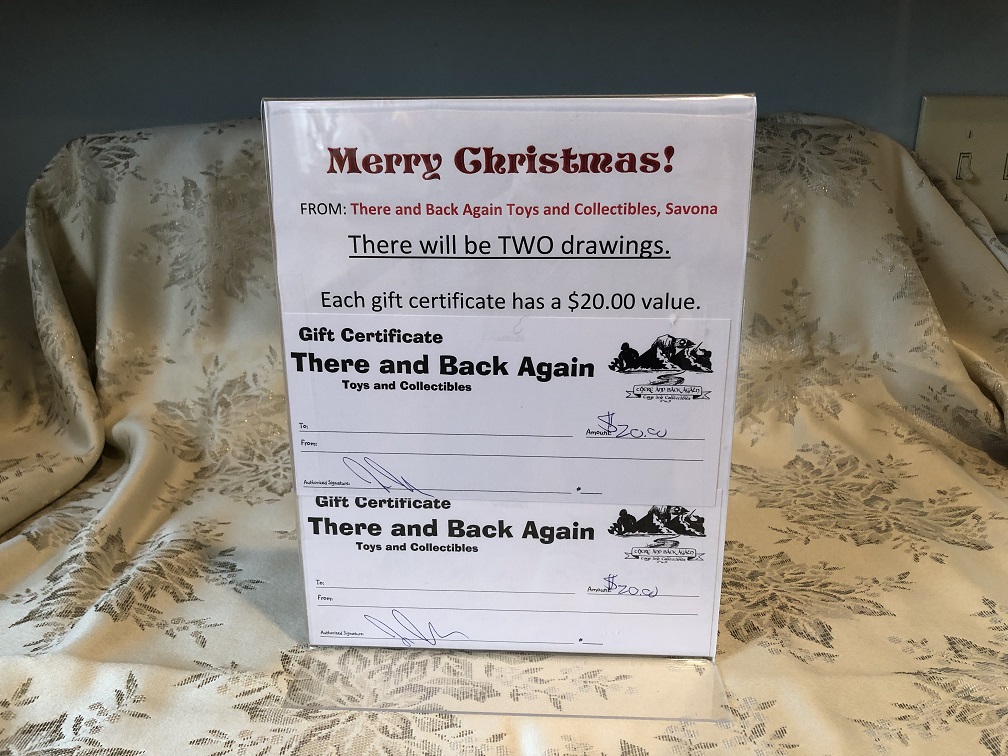 ____ Campbell Building Supply: Stanley Fatmax 16' tape measure, utility knife, 3 work gloves. *8796 NY-415, Campbell, NY 14821, (607)527-4512*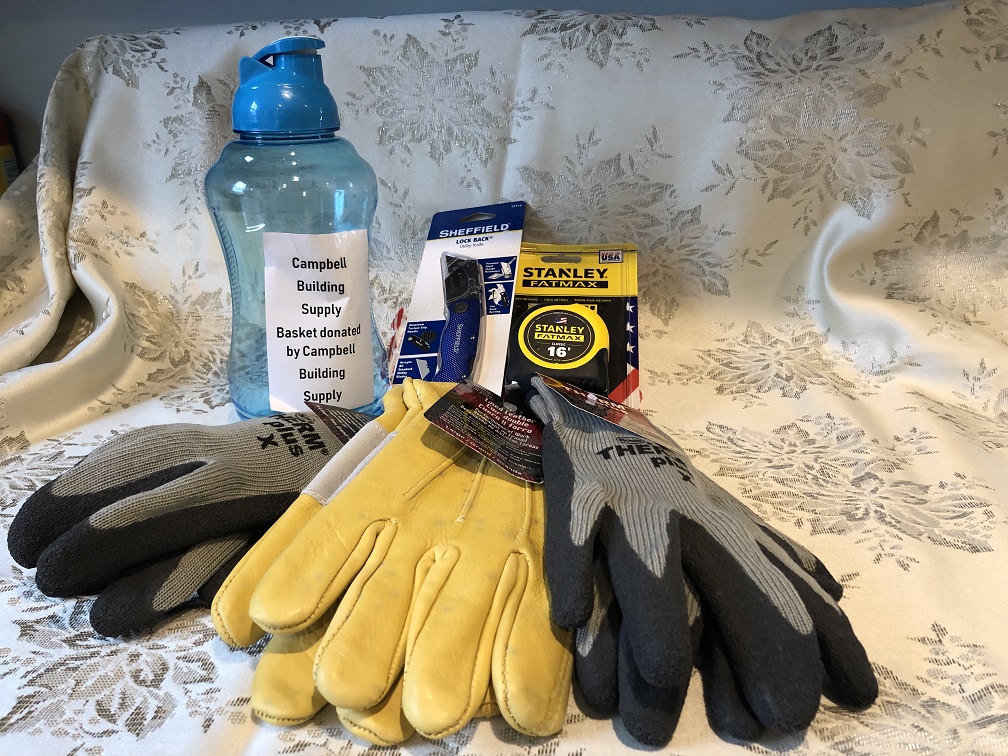 ____ Retired Teachers' Art Group: "Comfort & Fun Basket": blanket; cozy socks; wax candle warmer, art supplies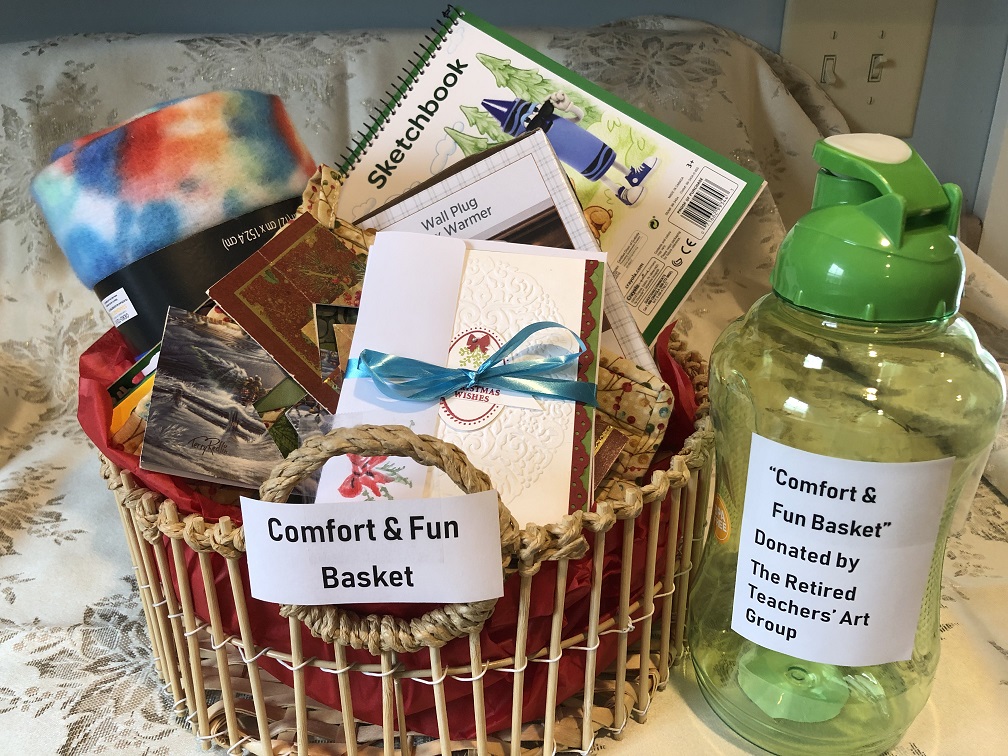 ____ Betty Kay Bake Shop: "The Donut Basket" – 6 coupons- each for ½ dozen free donuts (1 winner takes all) *49 Liberty St., Bath, NY 14810, (607)776-4842*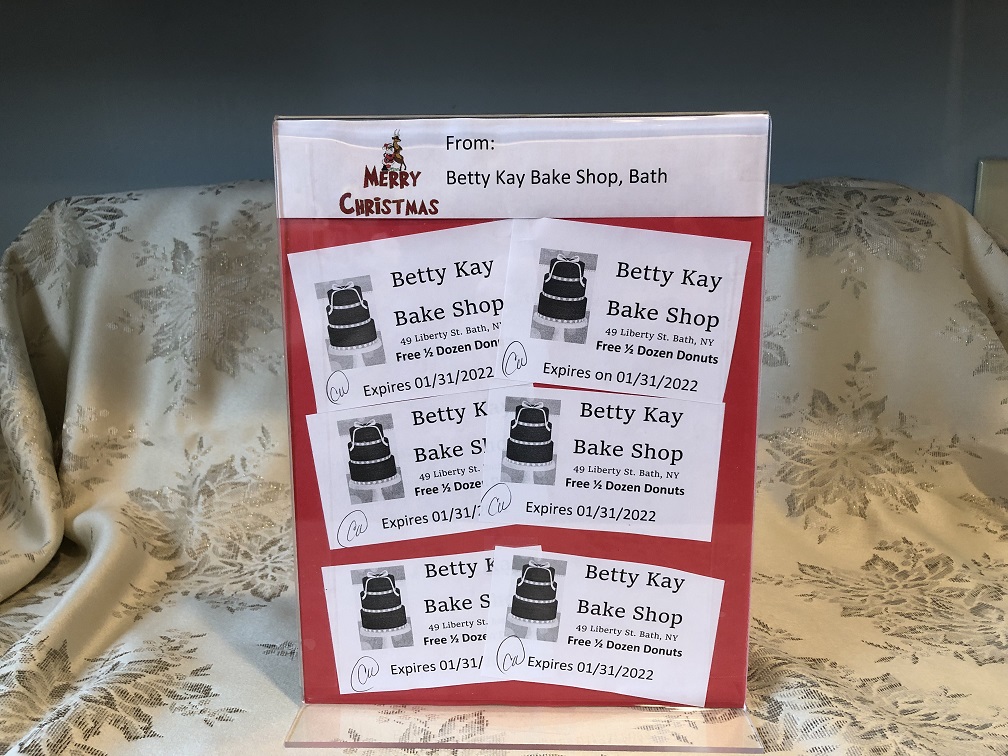 ____ Flying H: "The Wine Basket" *68 Main St., Savona, NY 14879, (607)583-7033*
____ The Village Salon (Tracy Harrian) – $35.00 Gift Certificate to the Village Salon *42 E Lamoka Ave., Savona, NY 14879, (607)583-4042*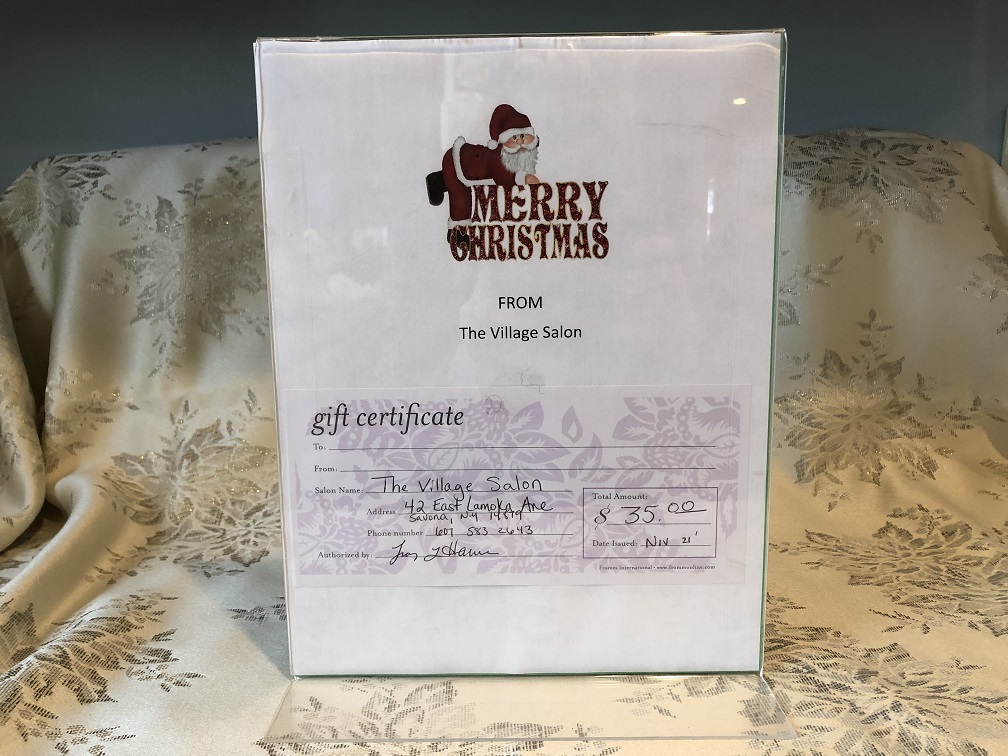 ____ Anonymous donor: Fresh 20" Balsam Christmas Wreath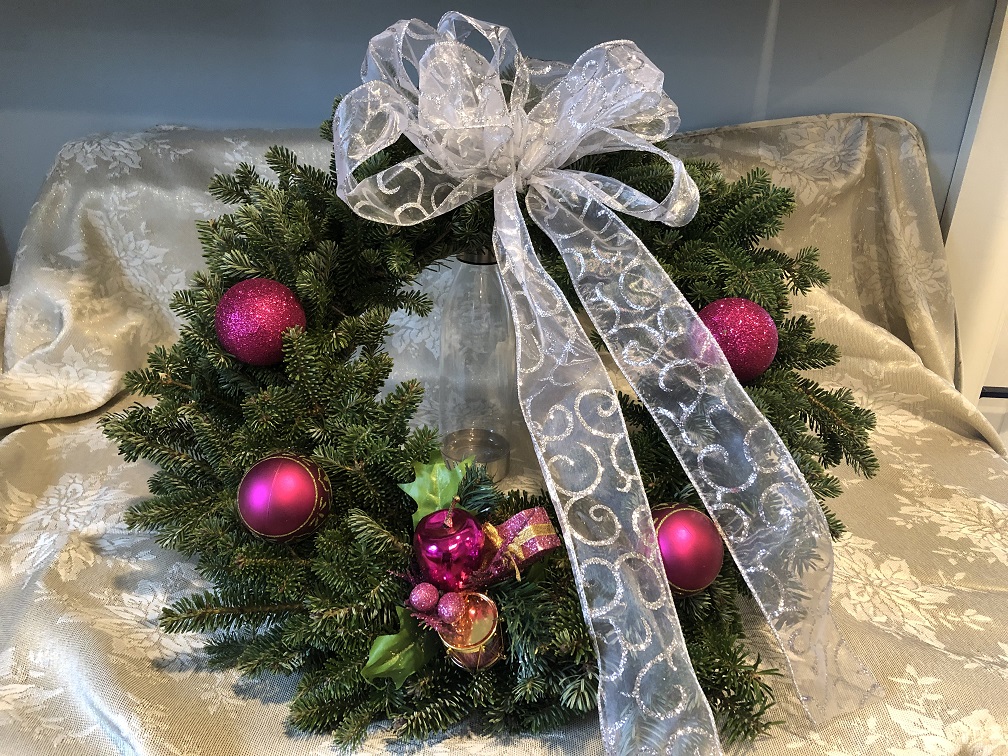 ____Griffin's Aerie LLC: Bath Boom, soap, candle, wooden box, stone keychain, satchel, Night Light (salt), Seed Greeting card, tea *1 E Lamoka Ave, Savona, NY 14879, (607)583-6012*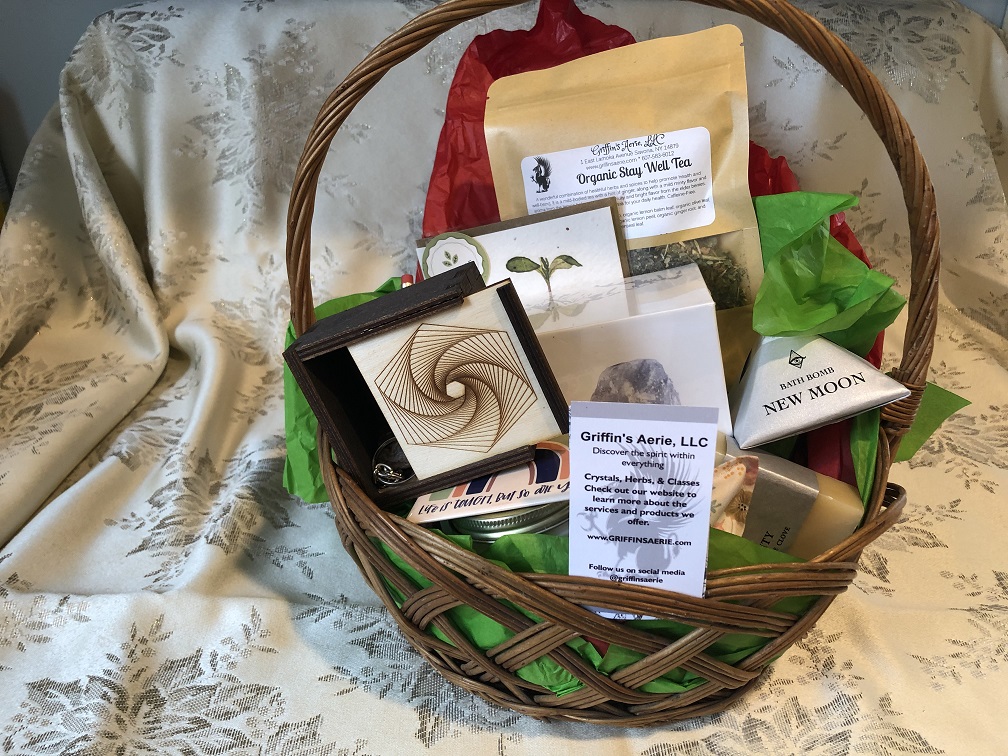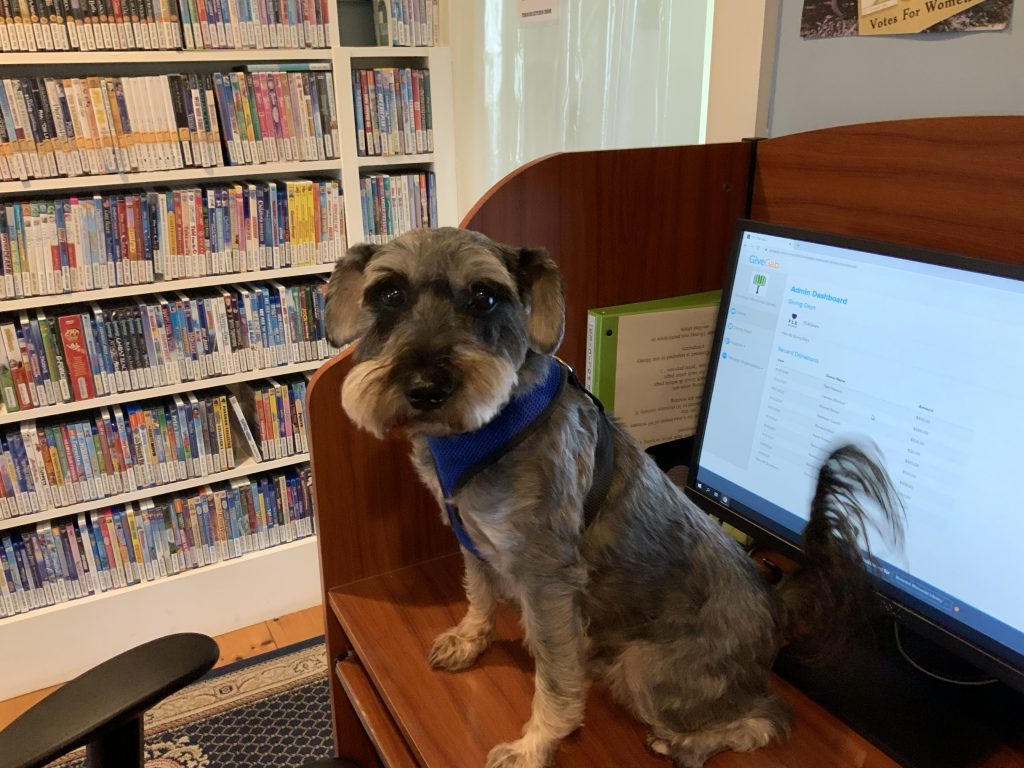 FLX Final Update
Thank you to all who have supported the library in our fundraisers, book sales, and various events. With everyone's support and donations over the last 24 hours through FLX Gives: A Day Of Giving the ending total is $3880.00. As the Director I cannot express the gratitude I feel for everyone coming together to help meet and surpass our goal. THANK YOU!!!!!!!!!!!!!!!!!! Austin is very happy and thanks everyone who helped up meet our goal.
Thank you.
Austin is getting excited we are only $665.00 away from our goal! There is still time to make a donation! FLX Gives will be going until 6 pm tonight. Thank you to all who have already donated. We are close to reaching our goal. Please help us get there. Woof!
Go to: https://www.flxgives.org/organizations/benedek-memorial-library.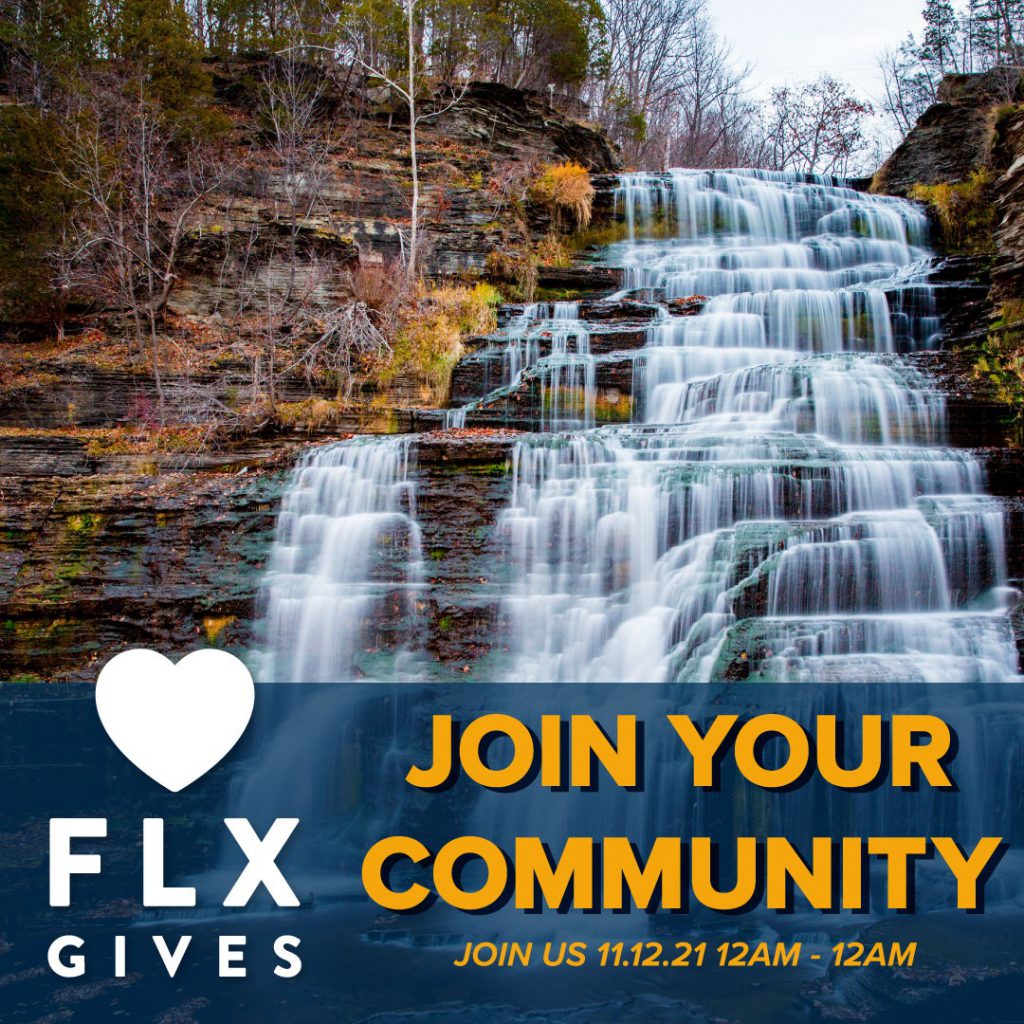 Thank you! Annual Book and Bake Sale was a success!
The Annual Book and Bake Sale of 2021 was a great success. The Friends of the Benedek Memorial Library was able to raise over $1500.00. The proceeds will help keep many library services, like a free high-speed public Wi-Fi connection available for all to use. Many people came and took advantage or great deals on gently used books, videos, audio books and other items. There were homemade baked good available to delight the taste buds for suggested donations. Thank you to all who came. Thank you to all who volunteered to work, bake, bring down books and put books away.
Welcome to the Benedek Memorial Library!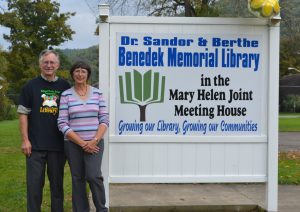 Welcome to the Savona Free Library website. If you are coming to our website you are looking for information on the library. You can find our hours, events, what is new to our collection, access your account, order items to pick up at the library and many other things about the library. But when you think about a library what is the first thing that comes to mind? If you are like many other Americans it would be physical books. While we do have a collection of books there is so much more to libraries these days than just physical books. We have computers and public WI-FI hot spots available for public use. We also lend out audio books on CD, music CDs, movies and television shows on DVD. Coming soon, there will be Kindle Fire tablets to borrow. All of these items are available at the library, but right now you are in cyber space. Guess what, you can still borrow from the library. Just put your pointer on "E-Library" and click to find out. Remember the library is much more than just a place to find books. We offer many other items for borrowing and many different services to the public, through your Savona Free Library card or any library card in the Southern Tier Library System. Also you can access the library not only during the days the library is open, but even when the library is physically closed. Need a book to help you to fall asleep at 2:00 am? Down load a digital book and start reading. Need to get authoritative information for a research project due real soon, check out our databases for articles from many different sources. Look around, try something new, the Savona Free Library is available for your entertainment and informational needs.
Benedek Memorial Library Dogs: Austin, Ruby and Slim