Christmas Magic!
December 9, 2023 4:00 pm – 6:00 pm
Christmas Magic is coming on Saturday, December 9th. The festivities run 4:00 pm to 6:00 in the Fellowship Hall of the Savona Federated Church, 20 Church St, Savona, NY. Please use the back handicapped accessible entrance. Christmas Magic is put on by the Savona Community Events Committee. The Savona Community Events Committee is made up of non-profits in the community working together to bring community wide events throughout the year. For more information on the Savona Community Events Committee click here.
Christmas Magic will have crafts and games for kids along with face painting. Santa will make an appearance from 5:00 pm until 5:45 pm. He will arrive with the Savona Fire Department on a firetruck. Children can talk with Santa while he is at the event. There will be drinks and food available at the event. Pro-Action will be giving a book to parents per child (while supplies last) as part of a Book on Every Bed project. Hayrides will be free to the public courtesy of Comstock. There will be raffle baskets from local business and private donners. To see the baskets and get more information on the raffles please click here. Drawings for the raffles will be held on December 16th at the Benedek Memorial Library. You can view and buy raffle tickets now until December 15th at the Benedek Memorial Library during library hours and during the Christmas Magic Event. Proceeds from the raffles will be for the Savona Community Events Committee to fund future committee events.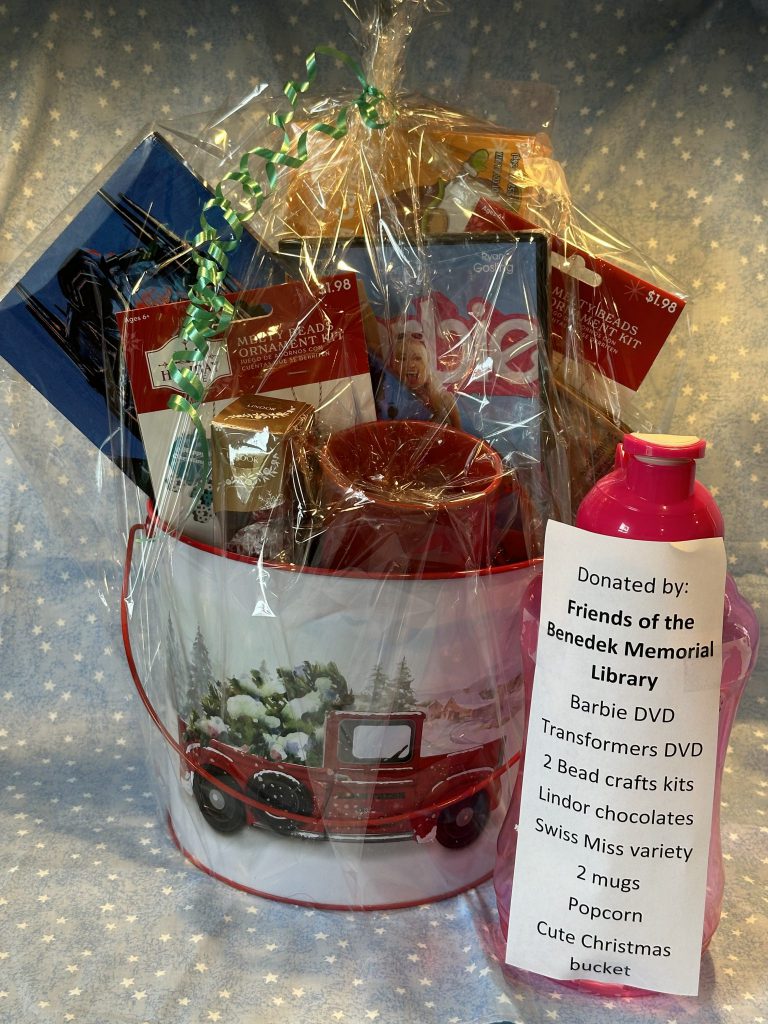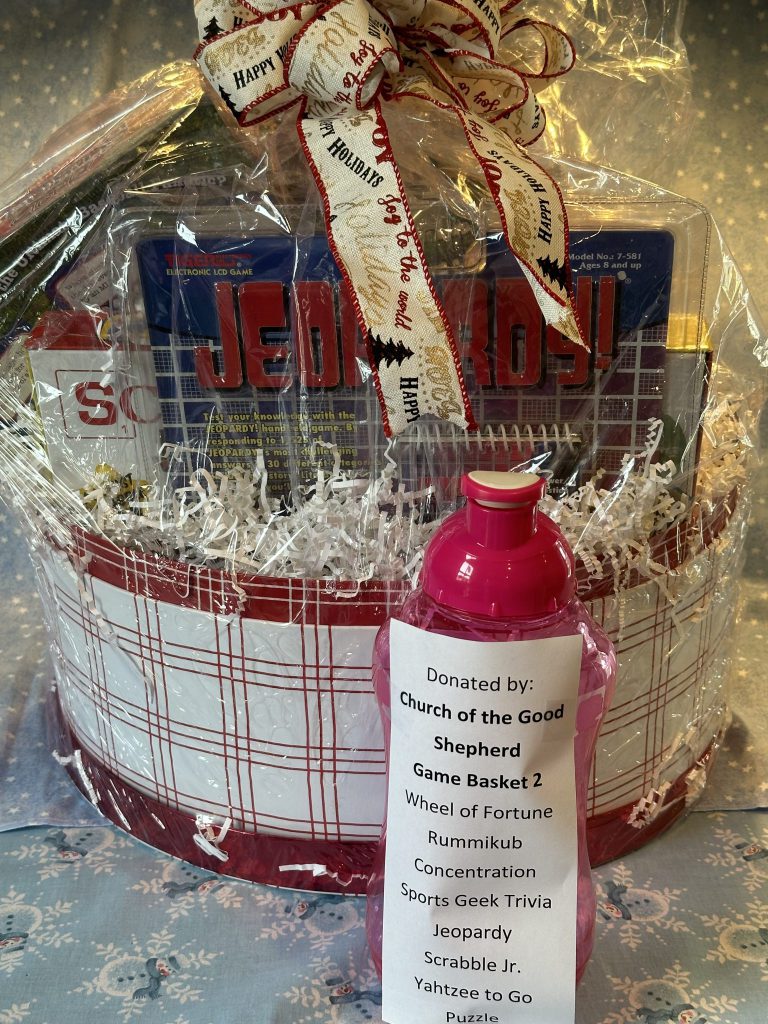 Go to Christmas Magic Raffle page to see more!
FLX Gives November 16 -17, 2023, We Made Our Goal!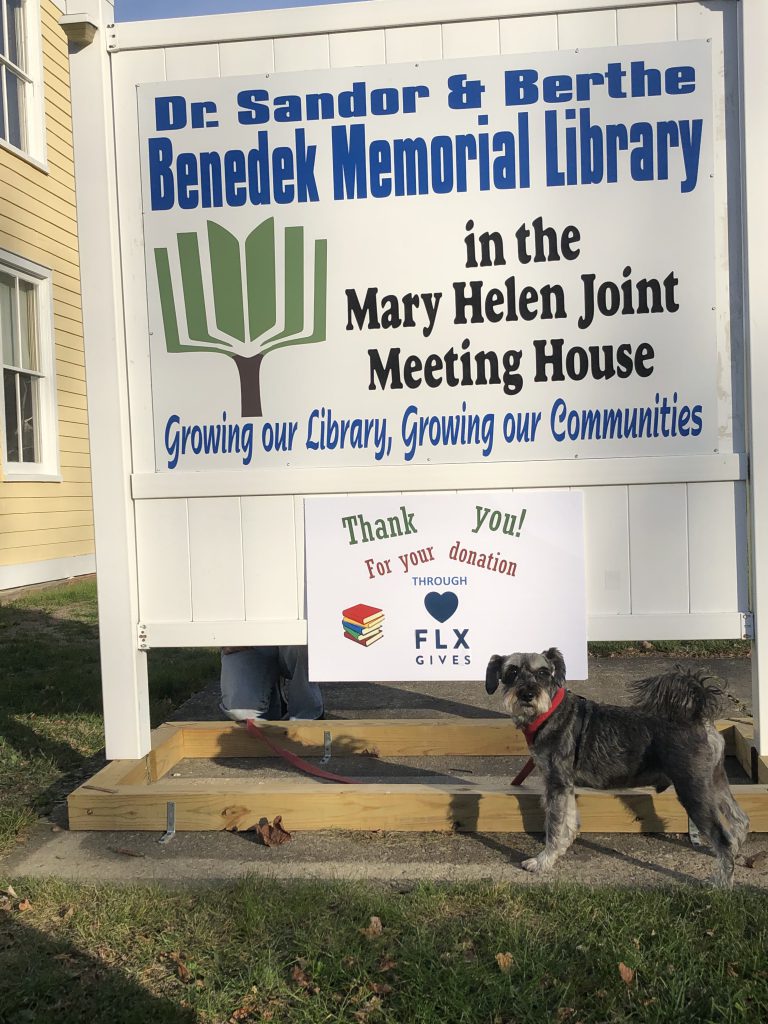 Austin is very happy. We have done it!!!!! The current total is (drum roll) $3145.00. We have gone past the goal. If you still want to make a donation there is still fifteen minutes left go to: https://www.flxgives.org/organizations/benedek-memorial-library/. Thank you from the bottom of my heart for generously giving.
Sad to Say Halloween and Trunk or Treat is Over!
On Halloween the library held a Trunk or Treat in the courtyard side parking lot. There were three cars with decorated trunks. All three stayed even with near freezing temperatures until 7:30 pm giving out treats. The votes from the kids and adults were totaled up and the winner was trunk number 3 the spider invasion. The second was car number 1 raising the dead. Everyone had a great time. Hope to see more trunks decorated next year!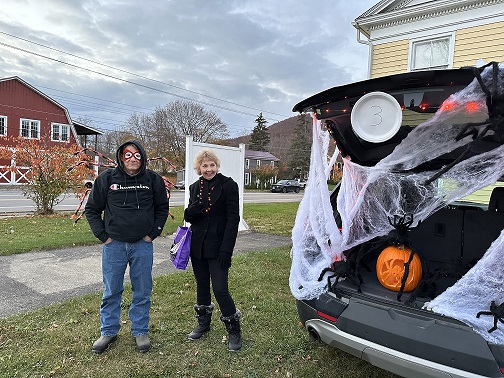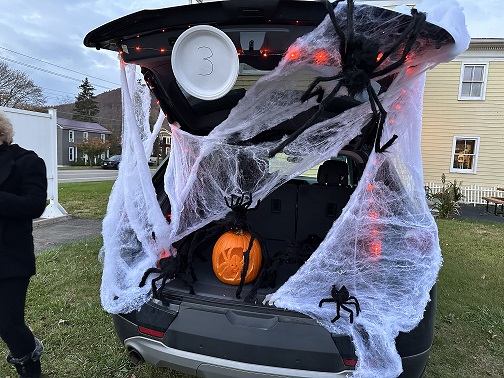 Spider Invasion – Winner of 2023 Trunk or Treat!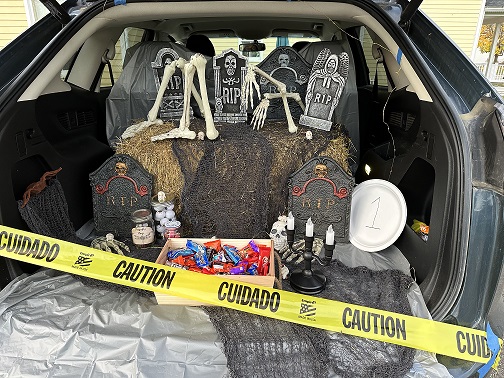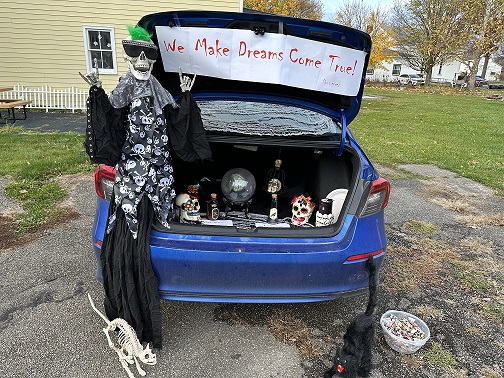 Don't forget the FLX Gives.org fundraiser on November 16 through November 17! (See our website for more details.

The Year's Greatest Program: 2023 Summer Read Plus: All Together Now!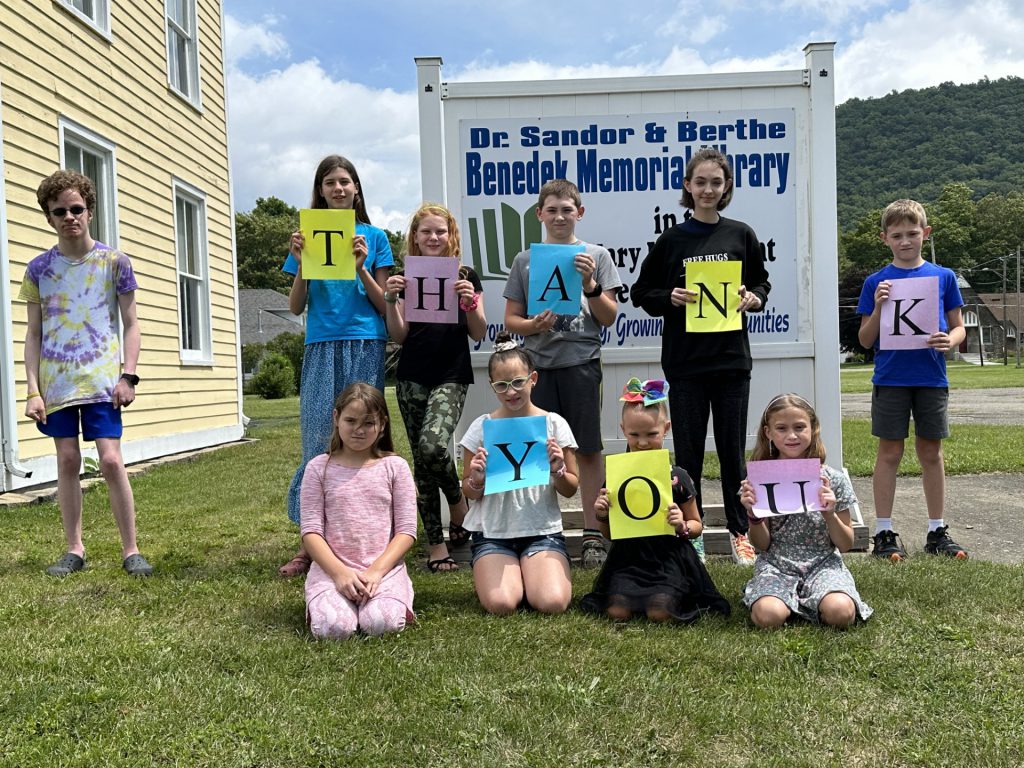 School has started and the summer is over, so is one of the greatest programs in the Library's year, the 2023 Summer Read Plus: All Together Now! The program started July 1 and ran for six weeks ending August 12. There were 28 children, 8 young adults and 38 adults willing to take the reading challenge of reading for 20 hours over the six weeks of the program. 27 participants were able to complete the challenge. Everyone who participated were able to earn books and raffle tickets for the 41 different raffle prizes.
This year highlighted all of the creativity and artistic talent in our community. Starting with our Sign up Party on July 1 to the Make Your Own Sundae party August 12, we asked everyone who signed up and a few others to take an art kit and create a piece of art on a – inch by 3-inch canvas. The art kits contained a canvas, paintbrushes and paint. The library displayed the completed canvases throughout the SRP program and to the end of August. We had 46 canvases turned in for display by all ages. It was great to see all of the talent the community has to offer.
There were many events during the six weeks for all ages. We had three take and make kits for children and young adults, story hours, a scavenger hunt, coloring contest, and an animal symbiosis contest. We did several drop in crafts for all ages including shaving cream painting, spin art, and sculpting animals with pipe cleaners. The Orchestra of the Southern Finger Lakes came twice to do special musical story hours. Participants were able to ask questions of the musicians after the performance. Senior Coffee Hours and Murder Mystery Dinner events were just for adults. A new event a Paint and Sip taught tweens through adults how to paint with acrylics by painting mushroom fairy houses. The Murder Mystery Dinner, and the Paint and Sip were so well attended we had to set up waiting lists when the registrations were full. We hope to repeat the Murder Mystery dinner and the Paint and Sip again in the future. We wish to thank all of the area businesses who were generous to donate the raffle prizes for the Reading challenge. A special thank you to the Tyrtle Beach Youth Fund of Steuben County and the Jenny Foster Fund from the Village of Savona for granting funds to help make the Summer Read Program a reality. Thank you to all the private individuals who donated time, funds and other needs. As a community, we came together over the love of reading and created an art gallery of love and hope.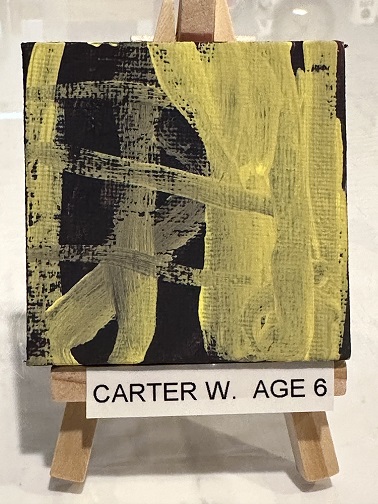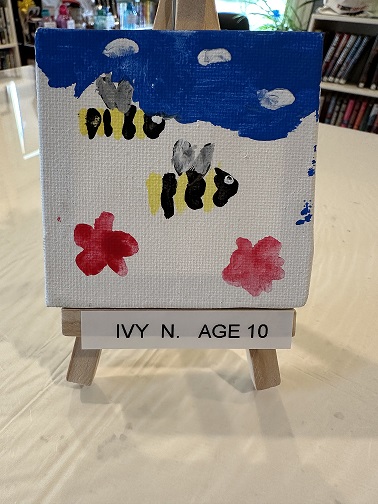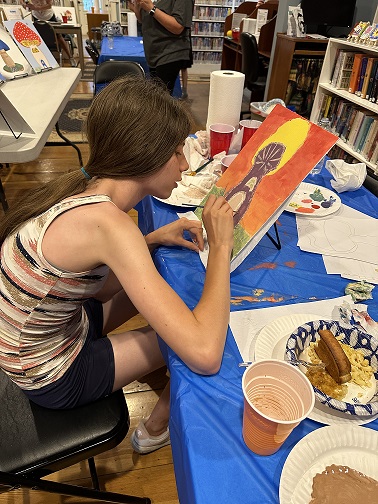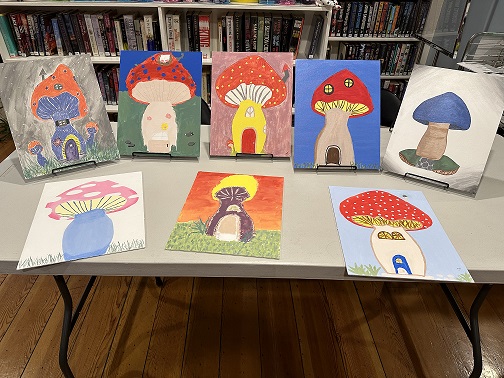 Blood Pressure Kits are Now Available to Borrow at the Benedek Memorial Library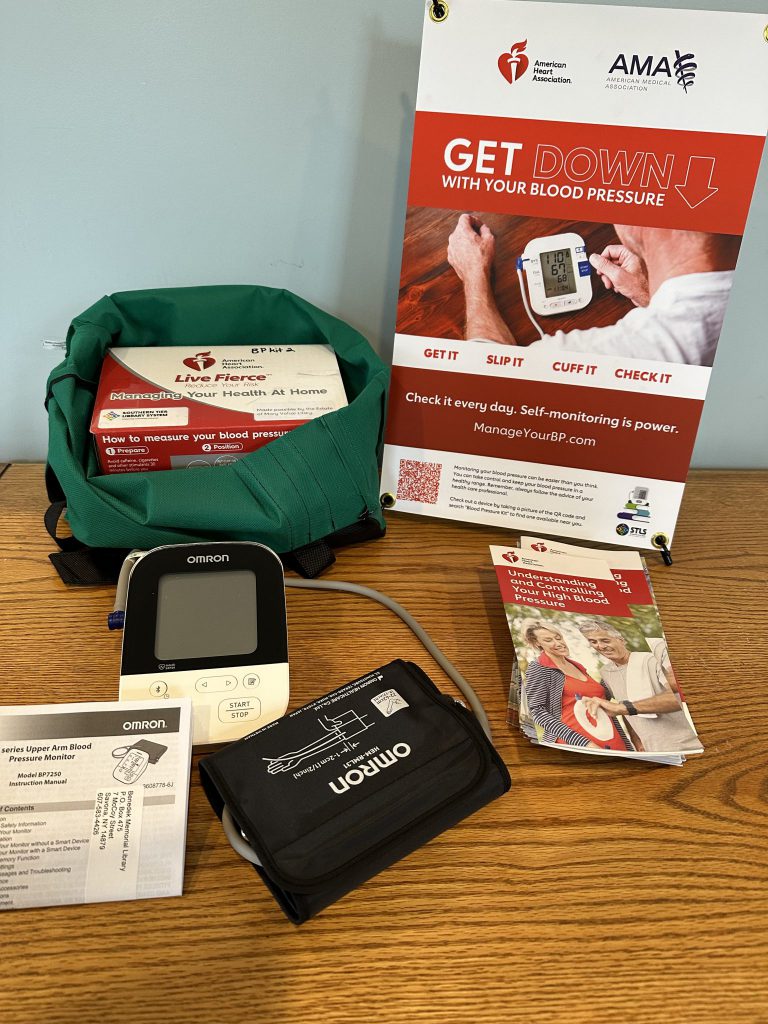 You may have read in the news that the American Heart Association and Southern Tier Library System have teamed up to bring blood pressure cuffs to libraries for borrowing to monitor blood pressure at home. The blood pressure cups were purchased with funds from the estate of Mary Vohar Lilley. The Benedek Memorial Library has received three blood pressure kits. Two are currently available for lending and one will be kept at the library for patron usage. The kits can be taken out for 30 days with two renewals. February is heart health month, please come and try the kit. You can take one out, or just try one at the library to see how easy it is to take charge of your health.
These kits are easy to use. I know, I have been using one for the past month with a family member. It only takes a few minutes to check the blood pressure with the kit. The staff is available to help you learn how to use the kit. The kits include a blood pressure cuff, instructions on how to properly take blood pressure readings, result tracking information and literature about managing blood pressure. Use of the equipment should only be in conjunction with service from a licensed heath care provider familiar with your medical needs. Each kit has a list of health care providers if you do not have one.
To borrow a blood pressure kit out you will need a library card, come in to the Benedek Memorial Library to borrow the kit, and you will need to return it to the library during library hours. Please do not return blood pressure kits to the drop box. The kits can be damaged by putting them in the drop box. Please, stop in to borrow one of the kits. Monitoring your blood pressure is an important part of your health care.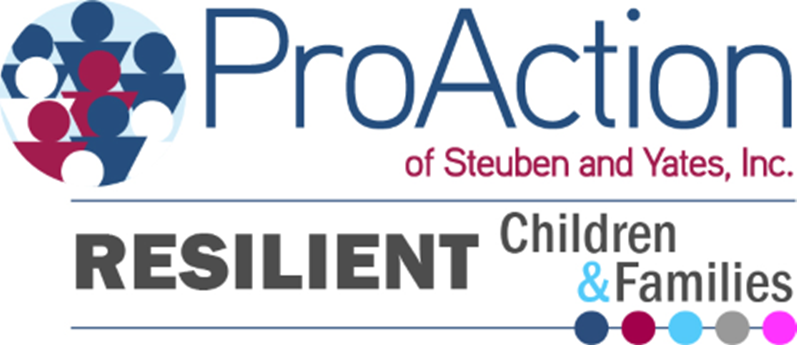 Mobile Family Resource Center Coordinator– Sarah Blencowe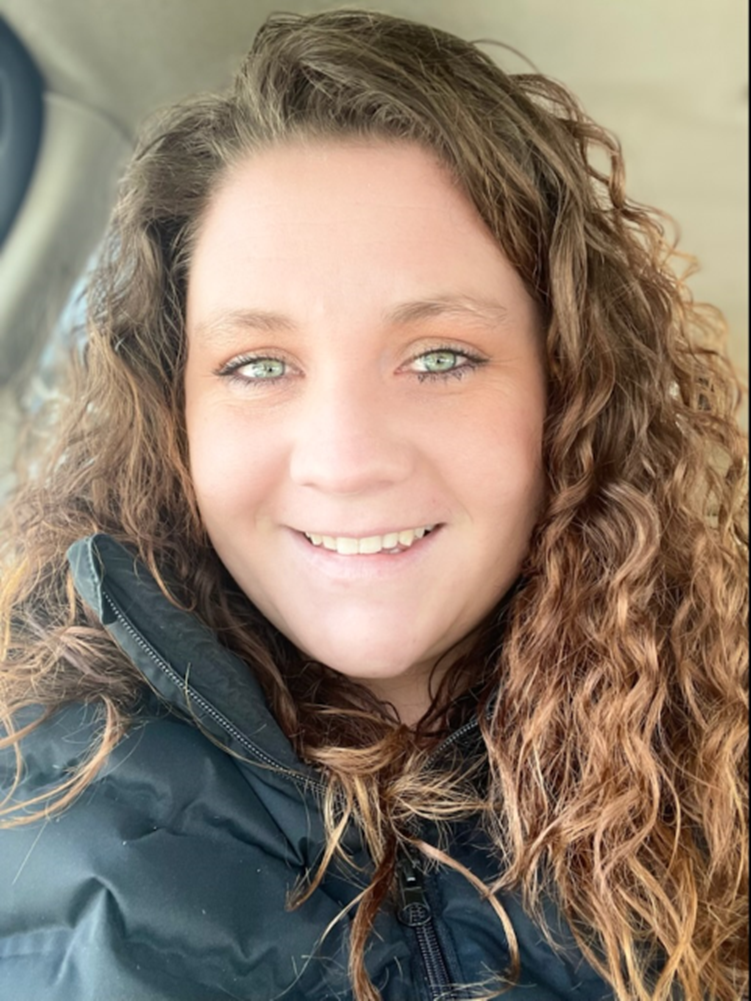 Working with children and families is inspiring and something I love doing! Being there for support, a friend, helping hand when needed, and most of all providing a space for families to enjoy, connect, be silly, learn, laugh, play and grow is the joy that fills my heart!
WHAT IS A Family resource center (FRC)
Family Resource Centers (FRC) offer early and comprehensive support for parents and caregivers of young children.
Family Resource Center programs are based on the needs of families, and services are provided in collaboration with community members.
FRC programs emphasize building strengths and abilities in order to maximize the capacity of
families to raise healthy children and contribute to their communities.
We are Fine Free!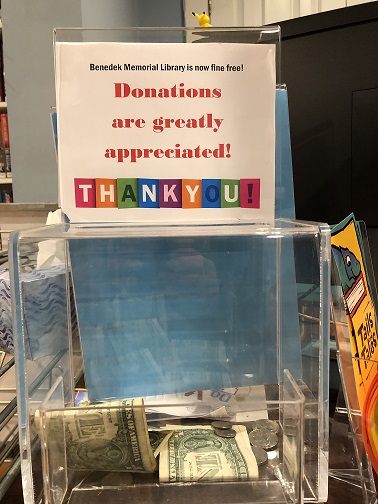 The Benedek Memorial Library has gone fine free! Do you hate when you thought you brought an item back to the library, and you find it is still in your home? You know it is late, but you are afraid of the late fines that may have incurred. Relax; all of us have made mistakes. Bring the item back and do not worry about late fines. We no longer have late fines. If you feel that you should make amends for keeping the items too long, you can make a donation (small or large) to the library. Any donations made helps us to be able to add programming and new items to our collection. Enjoy our collection; take items out without worry of late fines. Just do not keep the items too long. After an item goes four weeks beyond the due date, your account will be billed for the item. If you get billed, your account will be blocked from use by all the libraries in the Southern Tier Library System. To get unblocked bring the items back to the library or you can arrange to take care of the funds due. If you pay the bills, the library will be able to replace the items. Don't stress out, come to the Benedek Memorial Library and enjoy the collections.
Welcome to the Benedek Memorial Library!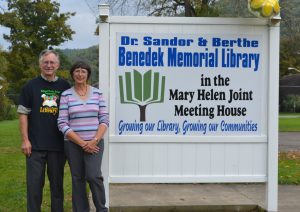 Welcome to the Savona Free Library website. If you are coming to our website you are looking for information on the library. You can find our hours, events, what is new to our collection, access your account, order items to pick up at the library and many other things about the library. But when you think about a library what is the first thing that comes to mind? If you are like many other Americans it would be physical books. While we do have a collection of books there is so much more to libraries these days than just physical books. We have computers and public WI-FI hot spots available for public use. We also lend out audio books on CD, music CDs, movies and television shows on DVD. Coming soon, there will be Kindle Fire tablets to borrow. All of these items are available at the library, but right now you are in cyber space. Guess what, you can still borrow from the library. Just put your pointer on "E-Library" and click to find out. Remember the library is much more than just a place to find books. We offer many other items for borrowing and many different services to the public, through your Savona Free Library card or any library card in the Southern Tier Library System. Also you can access the library not only during the days the library is open, but even when the library is physically closed. Need a book to help you to fall asleep at 2:00 am? Down load a digital book and start reading. Need to get authoritative information for a research project due real soon, check out our databases for articles from many different sources. Look around, try something new, the Savona Free Library is available for your entertainment and informational needs.
Benedek Memorial Library Dogs: Austin, Ruby and Slim