The Great Give Back Event: Donations for the Finger Lakes SPCA collecting at the Benedek Memorial Library!

There will be a pet supplies drive for the Finger Lakes SPCA starting October 7, 2022 and continuing through out the 7th Annual Book and Bake Sale 10/14-16th. We will have an area for donations to be dropped off in the Library. Please help the Bath SPCA with many different kinds of supplies and monetary donations. Please see the Finger Lakes SPCA wish list is available below, at the Library, and on the Finger Lakes SPCA website: https://fingerlakesspca.org/wish-list/.
Make Dog and Cat Toys for the Bath SPCA
Friday, October 7, at 5:00 pm to 7:00 pm and
Saturday, October 8 at 11:00 am to 1:00 pm.,
Learn with Ms. Rose how to make simple dog and cat toys. All supplies will be available. Make a toy for your fur baby and a toy for a fur baby in need. We will collect finished toys to be given to the Finger Lakes SPCA.
SHELTER WISH LIST – 2022
72 Cameron Street
Bath, NY 14810
607-776-3039
Financial Contributions
Gas Cards & Gift Cards (for Tractor Supply, Walmart, etc…)
Returnable Cans & Bottles
Dry Cat & Dog Food (non-colored foods and brands are preferred)
****Our preferred brands to feed the shelter animals a consistent diet are:
Purina One Cat Food, Purina Cat Chow (dark blue bag), Purina Kitten Chow (yellow bag), Purina Dog Food (green or purple bag), Purina Puppy Chow (blue bag), Purina One Chicken & Rice Dog Food
(Other unopened donated food is accepted and can be used for our temporary assistance and outreach work)
Canned Dog Food (any brand)
Canned Cat Food (Friskies Ocean White Fish Pâté is our preferred brand)
Dog & Cat Treats (no raw hides please) (Dentastix & Greenies are favorites)
Pet Brushes (new)
Durable Dog Toys (XL Kongs)
Cat Toys
Cat Cubes, Hiding Holes, Cardboard Houses
Stainless Steel Cat Dishes (several)
Cat Scratchers (https://stretchandscratch.com/, or any cat scratchers from stores)
Kuranda Cat/Dog Beds (https://shelterbeds.org/index.php/donate/102468)
Hard Sided Pet Carriers (all sizes)
Tractor Supply Pine Pellet Stall Bedding (for cat litter)
55 Gallon Trash Bags & Tall Kitchen Bags
New Dyson DC58 Hand Held Vacuum
Disposable Latex MED. Exam Gloves
Liquid Laundry Soap (any brand)
1-2 Durable Bottle Brushes
Bleach (any brand)
Dry Clean Newspapers without inserts
Blankets, Large Towels, Washcloths
Small Fleece Cat & Dog Blankets
Hand Sanitizer & Liquid Antibacterial Soap
Paper Towels & Toilet Paper
Tissues
Dish Soap (preferably Dawn)
Pine Sol
Mop Heads
Glass Cleaner
Clorox Disinfecting Wipes
8″ x 10″ White Copy Paper
1″ & 2″ 3-Ring Binders
3-Ring Binder Sleeves
HP 950XL & 951XL Black & Color Printer Ink Cartridges
Post-Its
US Postage Stamps
Legal-Sized Envelopes
Scotch Tape Refills for Dispensers
White Out Tape
Clear Packing Tape
Blue & Pink Copy Paper
Permanent Markers
Staplers
8 oz. Air Horns
Scotch Tape Refills for Dispensers
Small Zip Ties

CHECK OUT OUR SHELTER'S WISH LIST ON AMAZON.COM TOO!
Benedek Memorial Library's 7th Annual Book and Bake Sale
October 14th – 16th
sponsored by the Friends of the Dr. Sandor and Berthe Benedek Memorial Library.
Looking for a great value on used books? The Annual Book and Bake Sale will be held at the library in the Mary Helen Joint Meeting House (corner of Main St. and McCoy St.).
The hours of the sale will be:
Friday October 14, 3:00 pm to 6:00 pm
Saturday, October 15, 9:00 am – 4:00 pm
and Sunday, October 16, 10:00 am to 3:00 pm.
Sunday there will be a $5.00 fill a bag deal. Anyone who would like to donate baked goods or books for the sale please contact the Dr. Sandor and Berthe Benedek Memorial Library at (607)583-4426 or email savona@stls.org. We are also looking for volunteers to help bring the books down on 10/13 at 5:00 pm and back up on 10/16 at 3:00 pm. Many hands make short time of work.
Special Note: We will be doing a pet food drive for the Finger Lakes SPCA during the Annual Book and Bake Sale. There will be a box for donations of pet food and other needed items at the sale. The Pet Food Drive is part of the Great Give Back.
Dinner and a Cultural Exchange hosted by the Savona Community Events Committee presents:
A Dinner and a Cultural Exchange: Savona, Italy Meets Savona (NY) America!
October 17, at 5:00 pm at the Benedek Memorial Library
Enjoy a free light dinner and have a chance to learn about our sister city, Savona, Italy. Elena Buttiero and Francesco Giusta, two musicians on tour in the United States, will bring greetings, pictures and memories from the Italian city to their friends in Savona, New York. They will be visiting the Benedek Memorial Library with a short presentation on life in Savona, Italy. All are welcome to learn about their culture and to let them know about life in out Savona, New York. The event is free for all who attend.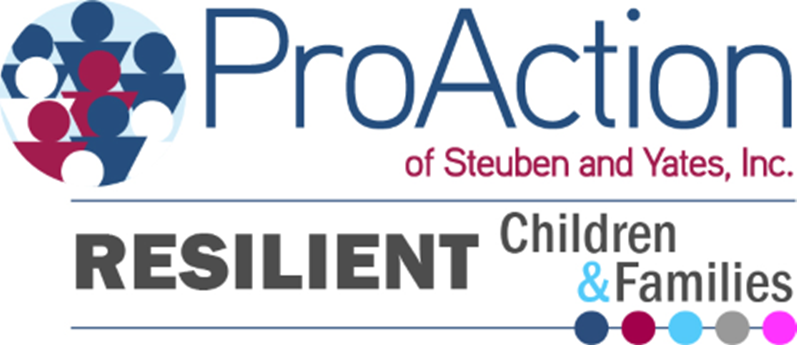 Mobile Family Resource Center Coordinator– Sarah Blencowe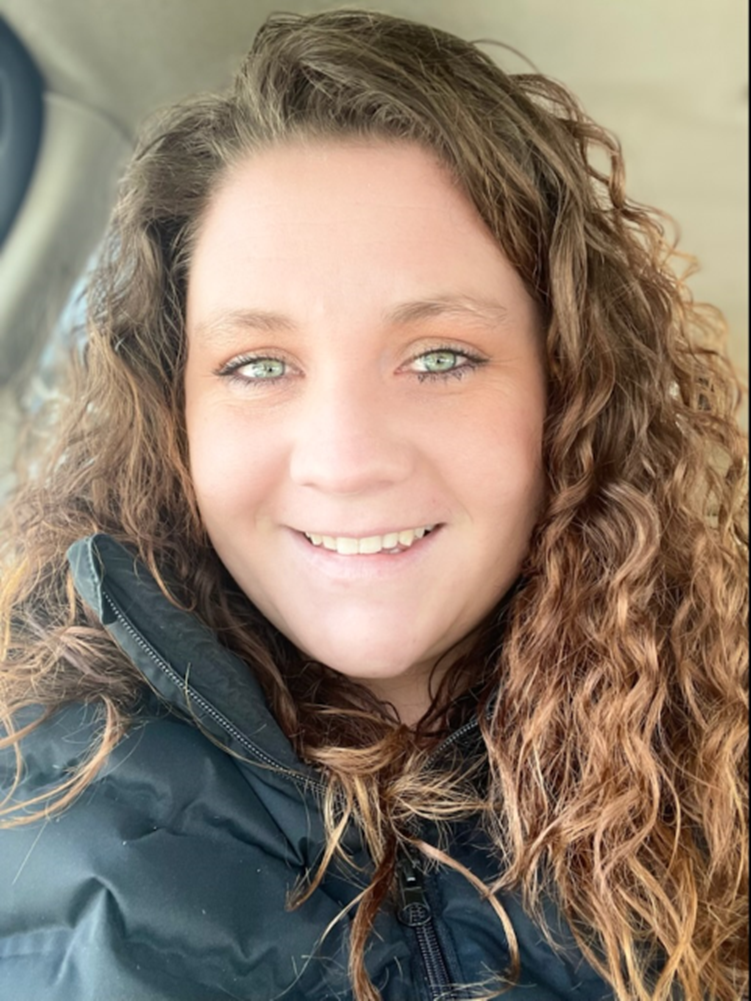 Working with children and families is inspiring and something I love doing! Being there for support, a friend, helping hand when needed, and most of all providing a space for families to enjoy, connect, be silly, learn, laugh, play and grow is the joy that fills my heart!
WHAT IS A Family resource center (FRC)
Family Resource Centers (FRC) offer early and comprehensive support for parents and caregivers of young children.
Family Resource Center programs are based on the needs of families, and services are provided in collaboration with community members.
FRC programs emphasize building strengths and abilities in order to maximize the capacity of
families to raise healthy children and contribute to their communities.
Senior Coffee Hour
August 10 and 24, at 10 am the Benedek Memorial Library will open early for the first Senior Coffee Hour. We welcome all ages to come and enjoy beverages and doughnuts. Meet friends old and new, enjoy cards, look at books, and Candy the director will be there to help with any tech questions you may have. We will have Senior Coffee Hour every two weeks during July and August. See our events calendar for dates. Enjoy a quiet morning with friends and books at the Library.
Looking for a few Young Adults (14+) interested in Drones!
A new Drone Club is starting at the Benedek Memorial Library on July 16, at 1:00 pm. The Benedek Memorial Library is starting a drone club for ages 14+. Want to try your hand at flying a drone, learn more about the laws governing drones, and maybe design a course to see who can get a drone through successfully. We have two drones for young adults to share flying time and to learn on. The first meeting will be a get to know each other and the drones. Due to limited seating registration is required. You can register by email savona@stls.org, phone (607)583-4426, or just stop in at the Library. This project is supported by outreach funds awarded by the Southern Tier Library System's Coordinated Outreach Services Advisory Council.
Special Note: 5/21/22 – Rapid Covid Tests and KN-95 Masks are available!
The Benedek Memorial Library has Covid-19 Antigen Rapid Test kits from the Steuben County Health Department. Remember test kits do have expiration dates. Please check your current tests. We still have KN-95 masks available. Pick up some extra masks to keep on hand. The supply is limited. Each household can get up to 3 tests and 10 masks. At this time we do not know if more shipments will be coming. The items are available only during library operating hours. Thank you.
If you are looking to get at home Covid Test kits you can order at: https://www.covidtests.gov/ to get 4 test kits per household from the federal government.
We are Fine Free!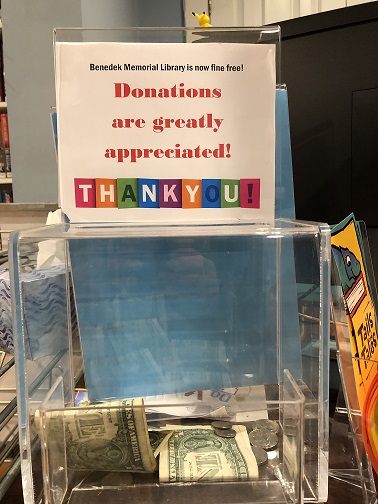 The Benedek Memorial Library has gone fine free! Do you hate when you thought you brought an item back to the library, and you find it is still in your home? You know it is late, but you are afraid of the late fines that may have incurred. Relax; all of us have made mistakes. Bring the item back and do not worry about late fines. We no longer have late fines. If you feel that you should make amends for keeping the items too long, you can make a donation (small or large) to the library. Any donations made helps us to be able to add programming and new items to our collection. Enjoy our collection; take items out without worry of late fines. Just do not keep the items too long. After an item goes four weeks beyond the due date, your account will be billed for the item. If you get billed, your account will be blocked from use by all the libraries in the Southern Tier Library System. To get unblocked bring the items back to the library or you can arrange to take care of the funds due. If you pay the bills, the library will be able to replace the items. Don't stress out, come to the Benedek Memorial Library and enjoy the collections.
Welcome to the Benedek Memorial Library!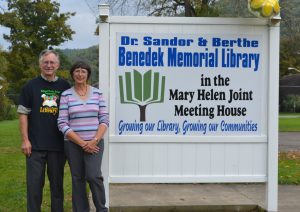 Welcome to the Savona Free Library website. If you are coming to our website you are looking for information on the library. You can find our hours, events, what is new to our collection, access your account, order items to pick up at the library and many other things about the library. But when you think about a library what is the first thing that comes to mind? If you are like many other Americans it would be physical books. While we do have a collection of books there is so much more to libraries these days than just physical books. We have computers and public WI-FI hot spots available for public use. We also lend out audio books on CD, music CDs, movies and television shows on DVD. Coming soon, there will be Kindle Fire tablets to borrow. All of these items are available at the library, but right now you are in cyber space. Guess what, you can still borrow from the library. Just put your pointer on "E-Library" and click to find out. Remember the library is much more than just a place to find books. We offer many other items for borrowing and many different services to the public, through your Savona Free Library card or any library card in the Southern Tier Library System. Also you can access the library not only during the days the library is open, but even when the library is physically closed. Need a book to help you to fall asleep at 2:00 am? Down load a digital book and start reading. Need to get authoritative information for a research project due real soon, check out our databases for articles from many different sources. Look around, try something new, the Savona Free Library is available for your entertainment and informational needs.
Benedek Memorial Library Dogs: Austin, Ruby and Slim