Please note: With the Covid-19 Community Level at High, per CDC, the Benedek Memorial Library is requesting everyone to wear masks inside of the library.
Save the Date! Campbell-Savona Central School District Budget and Benedek Memorial Library Budget Vote May 17, 2022!
Please take the time on Tuesday, May 17, 2022, noon to 8:00 pm, to stop at the Campbell-Savona Jr./Sr. High School, District Office Lobby to cast your vote. Every Vote Counts!
Looking for a few Young Adults (14+) interested in Drones!
A new Drone Club is starting at the Benedek Memorial Library on May 21, at 1:00 pm. The Benedek Memorial Library is starting a drone club for ages 14+. Want to try your hand at flying a drone, learn more about the laws governing drones, and maybe design a course to see who can get a drone through successfully. We have two drones for young adults to share flying time and to learn on. The first meeting will be a get to know each other and the drones. Due to limited seating registration is required. You can register by email savona@stls.org, phone (607)583-4426, or just stop in at the Library. This project is supported by outreach funds awarded by the Southern Tier Library System's Coordinated Outreach Services Advisory Council.
Benedek Memorial Library Memorial Day Chicken Barbecue!
The Memorial Day parade will be held on Monday May 30th and the Friends of the Library will be holding the traditional Chicken Barbecue starting at 11:30 am at the Mary Helen Joint Meeting House. Dinners are take out only! Dinners are $12.00 each, and include chicken, salt potatoes, coleslaw and a roll. Come have a great meal and help support the Benedek Memorial Library! Pre-sale tickets are available at the Library now, and will be sold at the event until dinners are all gone.
Spring has sprung!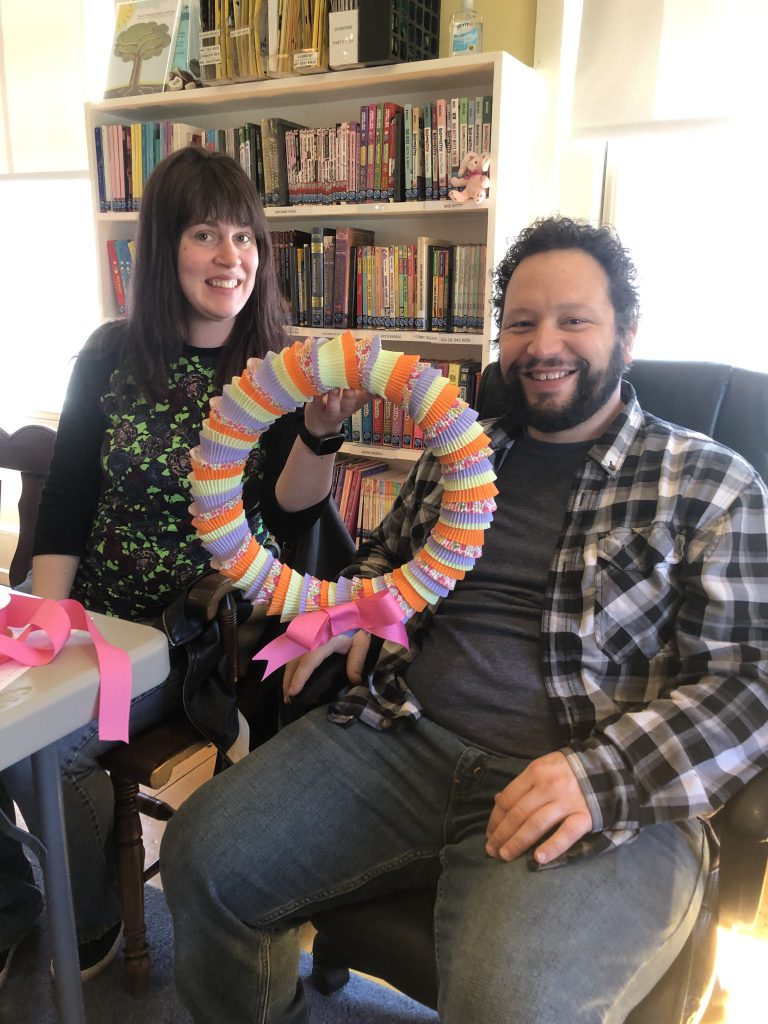 Today, families were able to make a Spring/Easter Wreath at the Library from 11:00 am to 1 pm. Six families made spring wreaths using ribbon, cupcake wrappers, and foam wreath forms. Our Rose Fox was the instructor for the class. Everyone had fun making the wreaths. Now they have a great new decoration for Spring. There will be more crafting classes during the year. Keep your eye on our events calendar for the next crafting class.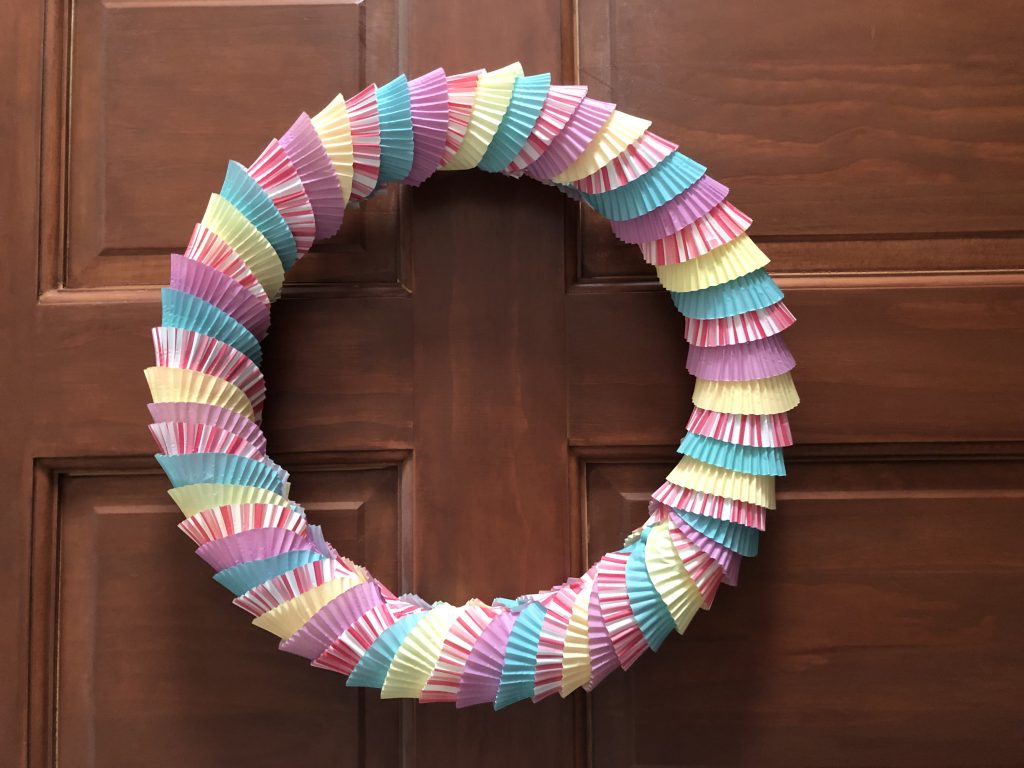 Crafting Class: Spring/Easter Wreath class – April 2, 2022 starting 11:00 am to 1:00 pm at the Benedek Memorial Library. (Start time has changed to 11:00 am.) Limit one wreath per family. Registration is required, due to space and supplies. Nine spaces available as of 3/15. Register by email: Savona@stls.org, phone: (607)583-4426, or stop by the library during open hours.
Special Note: 3/15/22 – New shipment of Rapid Covid Tests and KN-95 Masks are available!
The Benedek Memorial Library has received another shipment of Covid-19 Antigen Rapid Test kits on March 15, from the Steuben County Health Department. Remember test kits do have expiration dates. Please check your current tests. We still have KN-95 masks available. Pick up some extra masks to keep on hand. The supply is limited. Each household can get up to 3 tests and 10 masks. At this time we do not know if more shipments will be coming. The items are available only during library operating hours. Thank you.
If you are looking to get at home Covid Test kits you can order at: https://www.covidtests.gov/ to get 4 test kits per household from the federal government.
New Program: Lego Club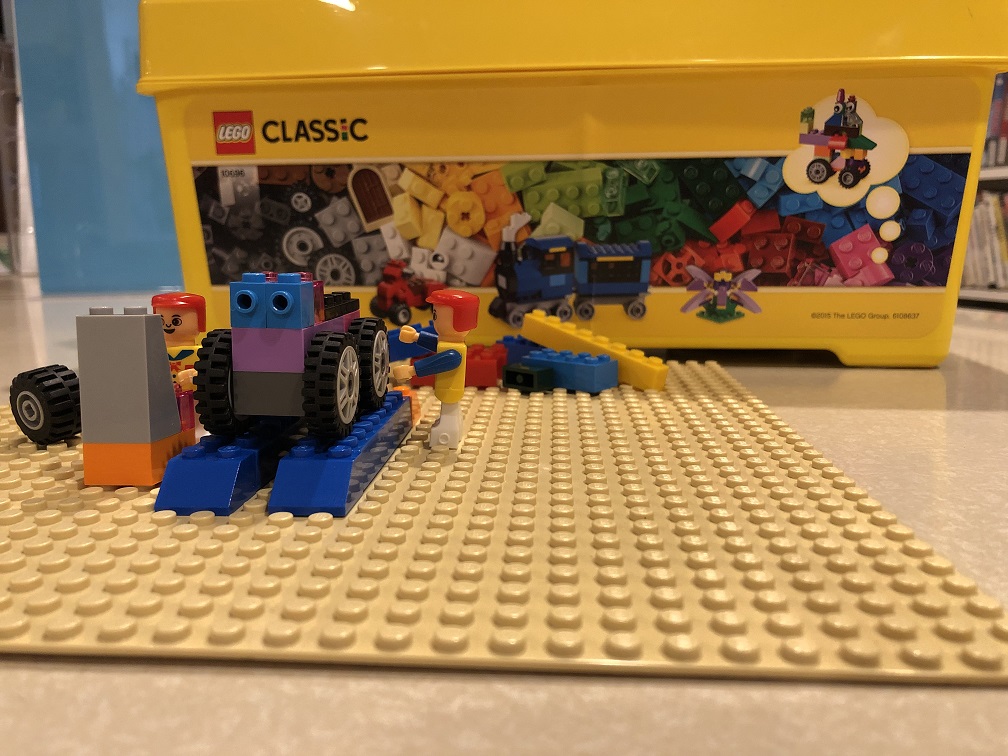 Lego Club is starting January 27, 2022, at 4:30 pm to 6:00 pm at the Benedek Memorial Library. This new program will give young ones 8 years old and up, the chance to explore their creativity with Legos. The program will have sessions that are open to being creative or have a challenge build sessions. The participants can decide what they want to do in the club. The Club will be limited in number of participants due to space. Pre-registration is a must, but participants can drop in any time during the Club session. Participants can register by email: savona@stls.org., please include name of participant, parent or guardian's name, phone number, and address, by phone (607)583-4426, or stop in the library during open hours
All participants must wear masks at all times, and agree to all rules of the club. Parents or guardians are responsible to ensure their participant knows the rules.
The five rules of Lego Club are:
1. Respect the space. –No running around, just sit and work on your piece.
2. Respect other patrons of the Library. Quiet inside voices are to be used in the Library.
3. Respect other builders. –That means everyone has to share. Have a positive attitude.
4. Respect yourself. –Stay positive. …
5. Respect the Legos. –We don't throw the Legos.
Currently the Lego Club will meet once a month, the fourth Thursday of every month. In a couple of months, depending on popularity and weather, we may start meeting bi-weekly. If there is interest by adults, we will to consider a club with adults also. Let us create something together!
Next Lego meeting is March 3 and March 31, call (607)583-4426 to register.
Special Book Collection in Memory of Jamie Easton, Dale Curren and Candace Denton available at the Library now!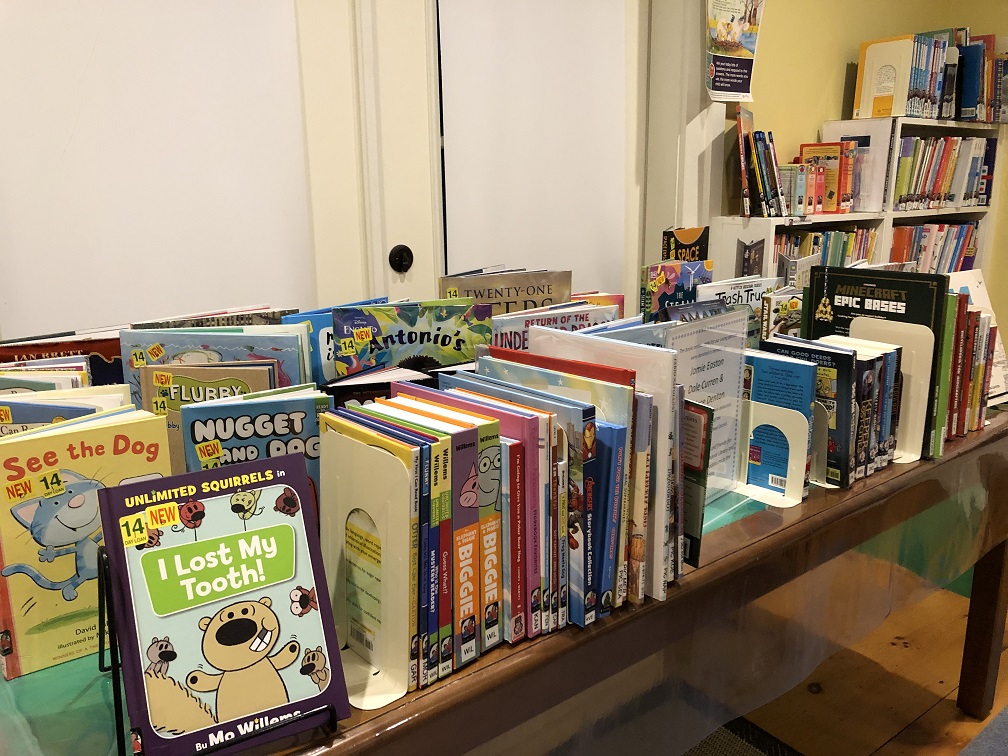 Currently on display in the Children's Literacy Room, a new children and young adult book collection donated in memory of Jamie Easton, Dale Curren and Candace Denton. Many who have gone to the Campbell-Savona Central School District (CSCSD) will remember them. These three amazing people were dedicated, long-time employees of the CSCSD. The varied interests of these three people influenced the selection of the books in the collection. All of the books on display may be borrowed for up to two weeks at a time. The collection has about 66 books and spans picture books, easy reader books, chapter books and young adult books. Both fiction and non-fiction books are in the collection. Thank you to the group of retired Savona teachers, and current staff of the Campbell-Savona Central School district for taking up the collection, buying the books and donating the books to the Benedek Memorial Library. Now not only the students of CSCSD will be able to access the collection, but also the homeschoolers and the very young will benefit from this memorial given in memory of these wonderful people.
We are Fine Free!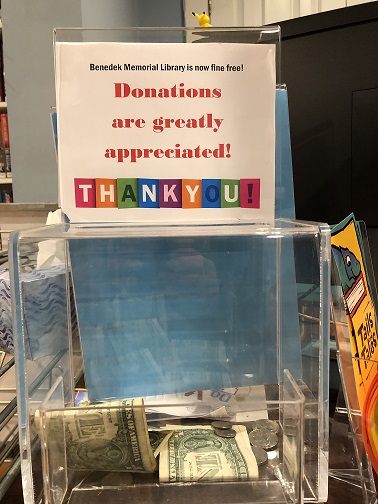 The Benedek Memorial Library has gone fine free! Do you hate when you thought you brought an item back to the library, and you find it is still in your home? You know it is late, but you are afraid of the late fines that may have incurred. Relax; all of us have made mistakes. Bring the item back and do not worry about late fines. We no longer have late fines. If you feel that you should make amends for keeping the items too long, you can make a donation (small or large) to the library. Any donations made helps us to be able to add programming and new items to our collection. Enjoy our collection; take items out without worry of late fines. Just do not keep the items too long. After an item goes four weeks beyond the due date, your account will be billed for the item. If you get billed, your account will be blocked from use by all the libraries in the Southern Tier Library System. To get unblocked bring the items back to the library or you can arrange to take care of the funds due. If you pay the bills, the library will be able to replace the items. Don't stress out, come to the Benedek Memorial Library and enjoy the collections.
In Time for the Holidays, Three New Public Computers Are Available for Use!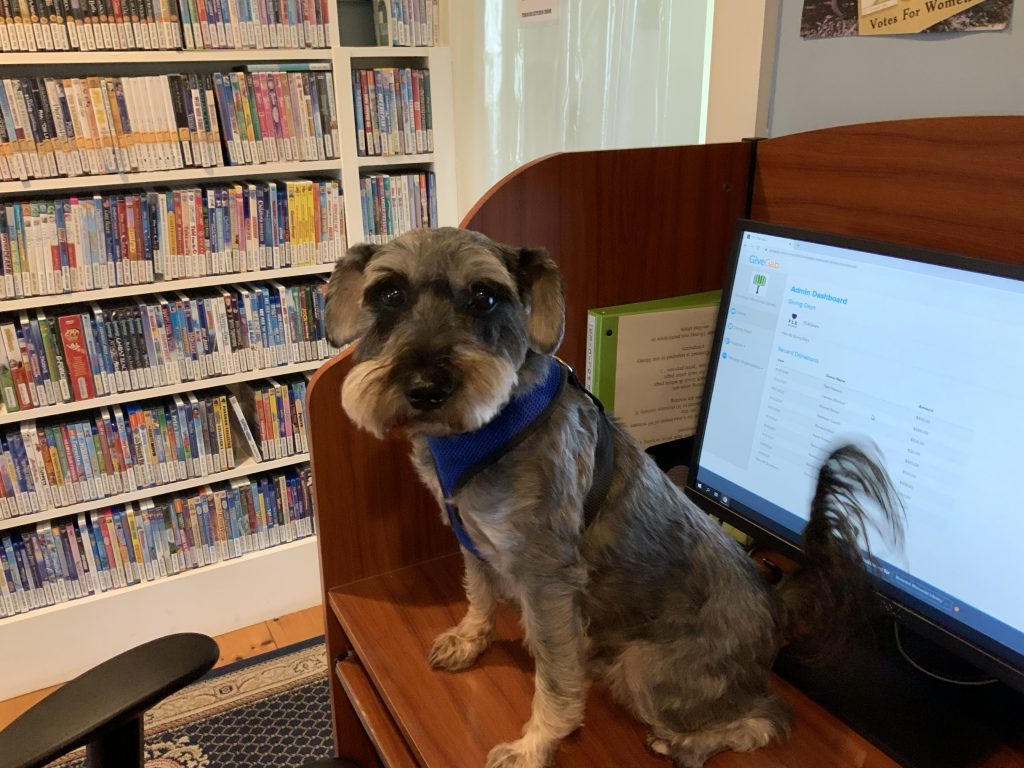 When Austin was watching the totals of the FLX Gives fundraiser (Thank you to all who helped and made donations), he was watching them on the new public computers available at the Benedek Memorial Library. (Scroll further down to get the totals for the FLX Gives fundraiser.)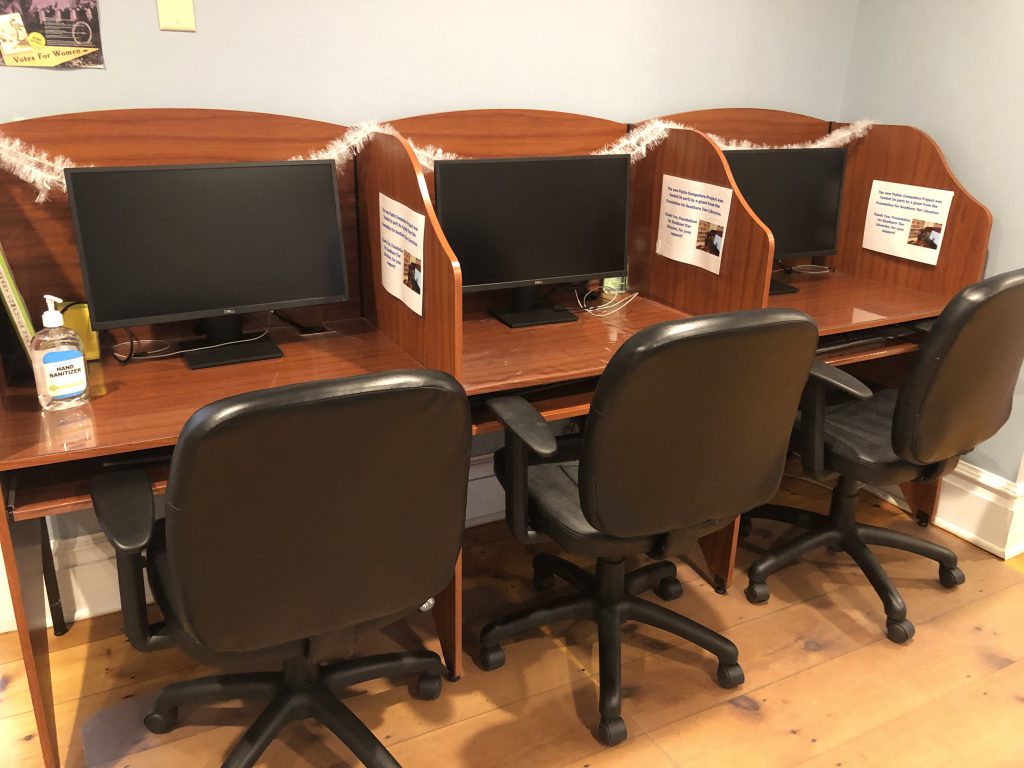 The new computers were funded (in part) by a grant from the Foundation for Southern Tier Libraries. The three public computers are updated, work faster and have great graphics. Our pervious public computers were older and could not to run videos such as You Tube videos. The graphics were jumpy when viewing a video. Now videos run smoothly. If you need to watch some videos for employment, education, or just for fun, our computers can play the videos smoothly. Please bring your own wired headphones to listen to any videos. Our computers do not have speakers. Patrons can use the public computers for 30 minutes intervals. Patrons can have two intervals for up to 60 minutes total per day (as long as there is not a waiting list for the computers). You can do research with the Internet on our computer(s) or use the free Wi-Fi access on your own computer, tablet or phone. Need to print something out; our public computers can print to black and white or color printers. Black and white prints are $0.10 per page and color prints are $.25 per page. We do request patrons call ahead to use a computer, so we can make sure a computer is available when they have need for them. Due to Covid19 safety measures, only two computers are available at this time. Check out our public computers and the many other services we offer at the Benedek Memorial Library!
Welcome to the Benedek Memorial Library!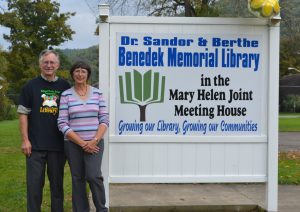 Welcome to the Savona Free Library website. If you are coming to our website you are looking for information on the library. You can find our hours, events, what is new to our collection, access your account, order items to pick up at the library and many other things about the library. But when you think about a library what is the first thing that comes to mind? If you are like many other Americans it would be physical books. While we do have a collection of books there is so much more to libraries these days than just physical books. We have computers and public WI-FI hot spots available for public use. We also lend out audio books on CD, music CDs, movies and television shows on DVD. Coming soon, there will be Kindle Fire tablets to borrow. All of these items are available at the library, but right now you are in cyber space. Guess what, you can still borrow from the library. Just put your pointer on "E-Library" and click to find out. Remember the library is much more than just a place to find books. We offer many other items for borrowing and many different services to the public, through your Savona Free Library card or any library card in the Southern Tier Library System. Also you can access the library not only during the days the library is open, but even when the library is physically closed. Need a book to help you to fall asleep at 2:00 am? Down load a digital book and start reading. Need to get authoritative information for a research project due real soon, check out our databases for articles from many different sources. Look around, try something new, the Savona Free Library is available for your entertainment and informational needs.
Benedek Memorial Library Dogs: Austin, Ruby and Slim