Stuffed Animal Slumber Party!
Last night, Friday July 9, the library was taken over by a stuffed animal slumber party. Several families, and their stuffed friends, came to a special night time story hour. We had stories, crafts, snacks and dancing. The families had fun and allowed their stuffed friends to spend the night at the library. The stuffed friends slumber party kept the staff members, Candy, Rose and volunteer Kaleigh, busy watching over everyone as they enjoyed their night at the library. Don't take our word for it, check out the pictures.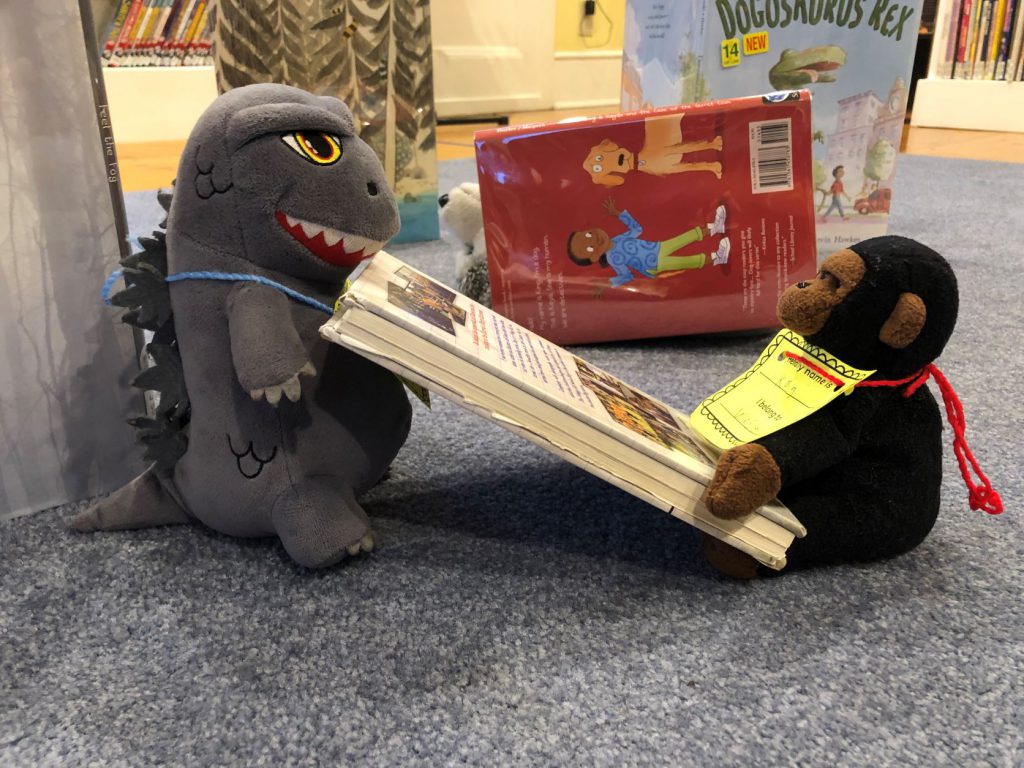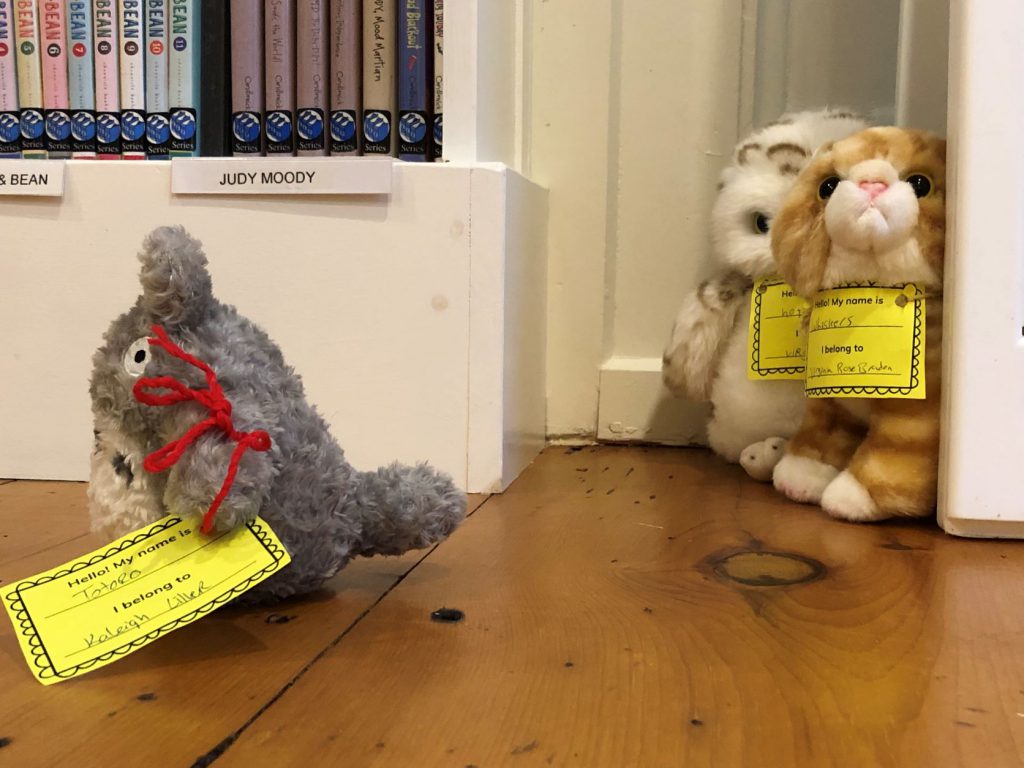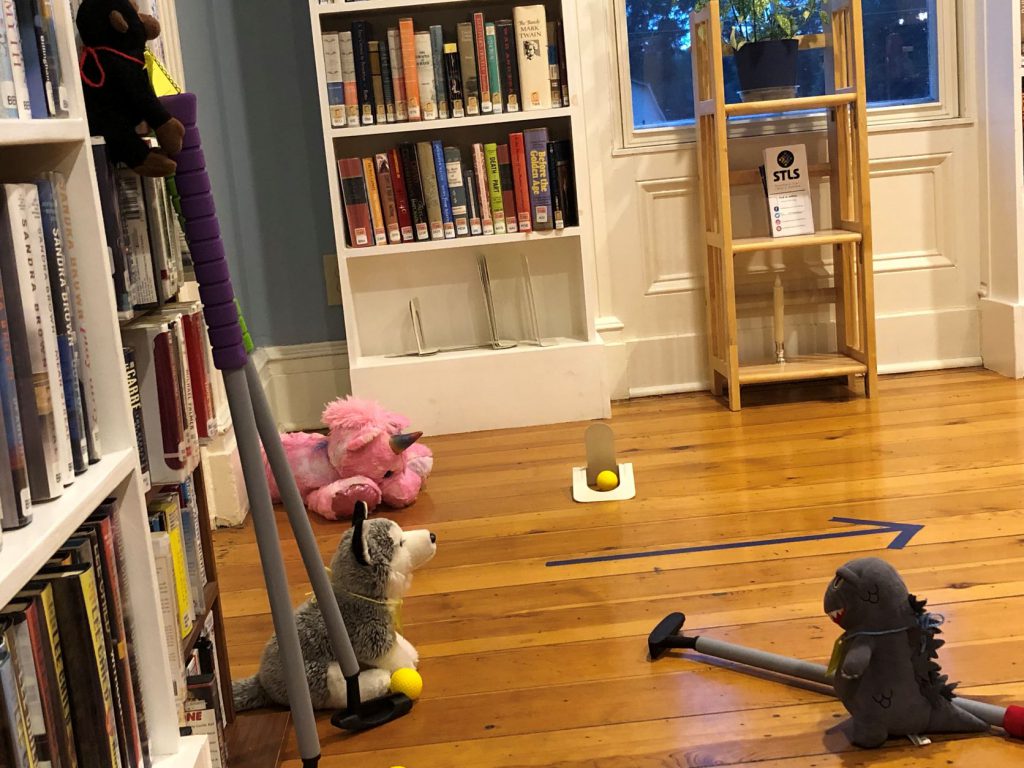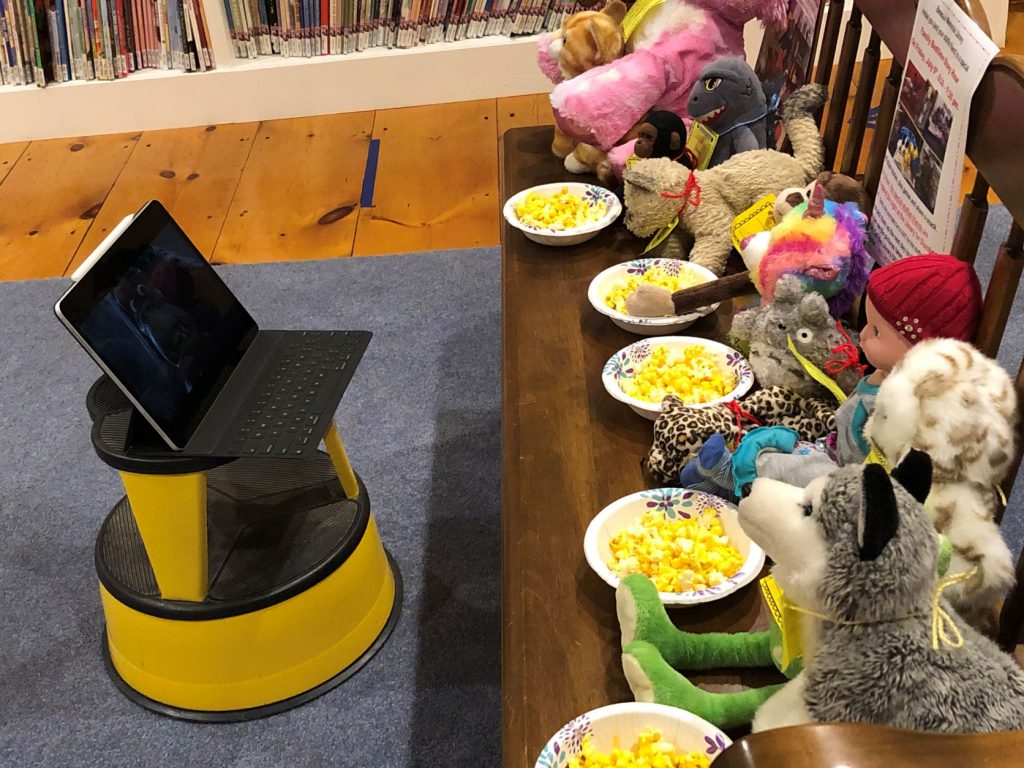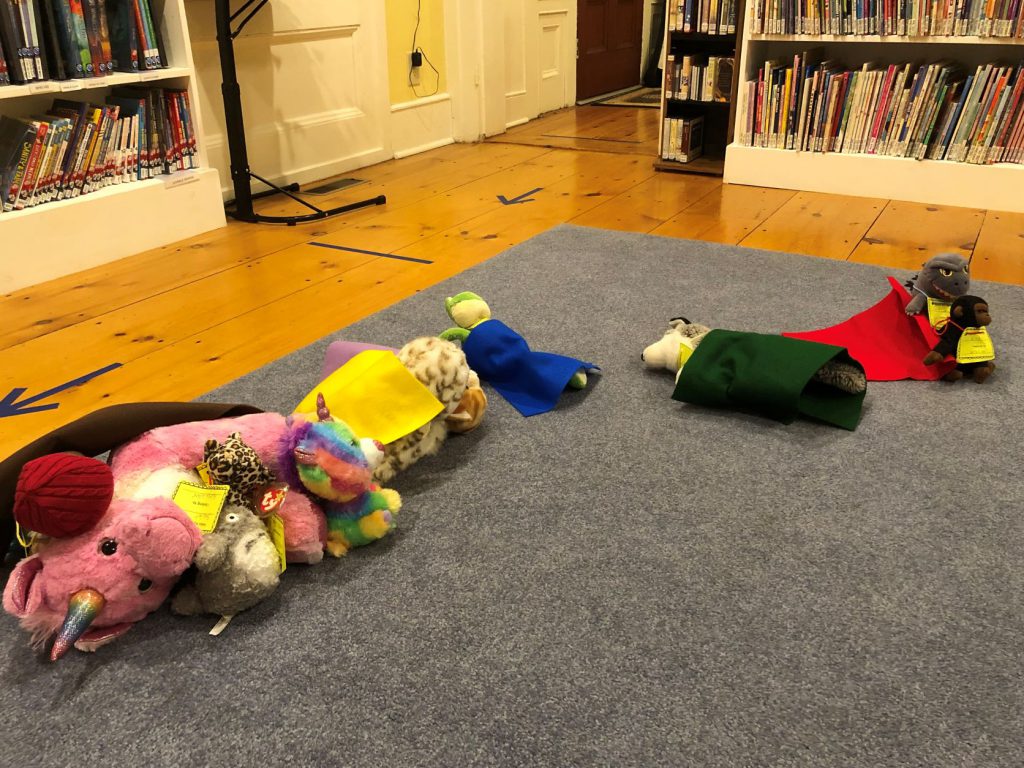 The Summer Read Plus: Tails and Tales 2021 program has begun!
We have started the Summer Read Plus: Tails and Tales 2021 with a great celebration about reading for fun! On Saturday, June 26, 2021 we had our signup party with Tanglewood Nature Center (https://www.tanglewoodnaturecenter.com/). Many families came and enjoyed a picnic lunch of hot dogs and socializing with social distance. At 1:30 Tanglewood Nature Center put on a story hour spotlighting pages with live animals. All were able to get close looks with the animals and were able to touch a couple of the animals. It was a great time for all.
The participants who signed up for the Summer Read Plus, Reading Challenge were able to receive a free book with signup. Logging in the time reading started on Monday, June 28, 2021. There is still time to sign up for the Reading Challenge of 20 hours (1200 minutes) over six weeks (June 28. 2021 – August 6, 2021). All participants who signup are eligible to get a free prize book. You can sign up in the library or online at: http://benedeklibny05.readsquared.com/. Remember for every two hours of reading participants will earn a raffle ticket for various raffle prizes donated by local businesses and organizations. We even have two raffles for Samsung tablets, and many more prizes. To claim raffle ticket and other prizes, you will need to come to the library to verify your reading times and place the raffle ticket into the appropriate raffle ticket bottle, to enter the raffle. For more information check out our Summer Read Plus: Tails and Tales 2021: https://benedekmemoriallibrary.org/summer-read-plus-tails-and-tales-2021/.
Upcoming Summer Read Plus: Tails and Tales 2021 First week of events!
June 28, Summer Read Plus "Tails and Tales" Reading Challenge begins! Take the reading challenge of 20 hours (1200 minutes) over the next six weeks! Earn special brag tags and/or raffle tickets for the many raffles we have available. Thanks to generous donations from Mom's Savona Dinner and the Friends of the Benedek Memorial Library, we have two raffles for Samsung Galaxy Tab A 8.0 tablets. See our raffle prize page, on our website, for more information on the different raffles. Remember read to enjoy reading. You get to pick what you want to read. You can count listening to audio books as reading. Can you reach 20 hours or 1200 minutes? Bet you can do it.
June 26 – July17 Community Scavenger Hunt! Pick up your game card on June 26 and start hunting for Benedek Memorial Library's stuffed animal friends in area businesses and organizations. As a family, follow the clues to places in Savona and Campbell to find a stuffed animal friend. Once you find the stuffed animal, point it out to the staff of the business or organization to get your game card stamped. Bring you completed game card back to the library by July 17 to win a special brag tag and raffle ticket for the family.
June 28 – July 3 – Take and Make Kits will be available for week one. During library hours, kids can pick up a pre-packed craft to make at home. Supplies are limited. First come first served until all kits are gone or change to the new week's craft. We will have Heart hedgehog kits for 5-11 year olds and Marble maze craft for the 12 to 17 year olds.
June 28-July 10 – Animal Quiz. Stop at the library, during library hours, to try our real or fake animal quiz. At the end of the two weeks, the quizzes will be scored. We will display the right answers in the library. The first person in each age group to get all the answers right will win a dozen donuts from Betty Kay Bakery, Thank you to Betty Kay Bakery for donating the prizes.
July 2, 6 pm-7 pm, "Tails and Tales" Crafting – Enjoy a craft for all ages. If weather permits, we will be doing the craft outside with social distancing. If the weather does not permit, we will be inside with masks and social distancing. This week's craft will be weaving pipe cleaner coasters. . Due to limited seating registration is required. You can register by email savona@stls.org, phone (607)583-4426, or just stop in at the Library
It is almost here!!!
Only a day away until……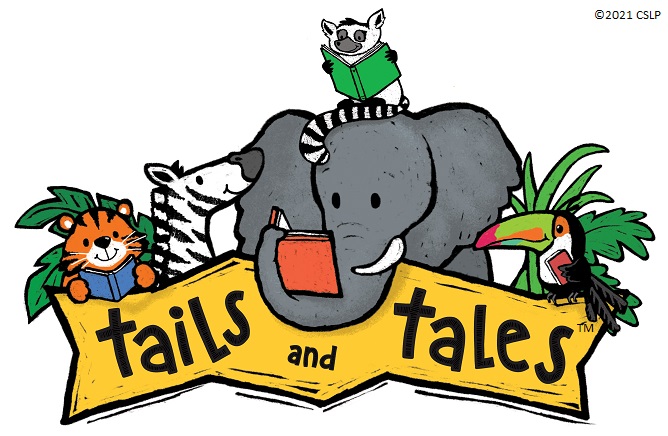 SUMMER READ PLUS "Tails and Tales" 2021
On Saturday June 26, 2021 we will start registration for the Summer Read Plus "Tails and Tales" 2021 program. We will start with a Signup Party at 12:30 pm, with a hot dog picnic followed by Tanglewood Nature Center at 1:30 pm. They will be reading a special book with some of their animal friends. On Monday June 28, 2021 start reading to earn prizes. We will have special events, contests and story walks over the next 6 weeks. Check out our list of events. We hope to see you at the Sign up Party, please call the library (607)583-4426, and register if you are coming (just so we can put enough hot dogs on the grill for you).
The Pilcrow Foundation New Book Donation is available to borrow!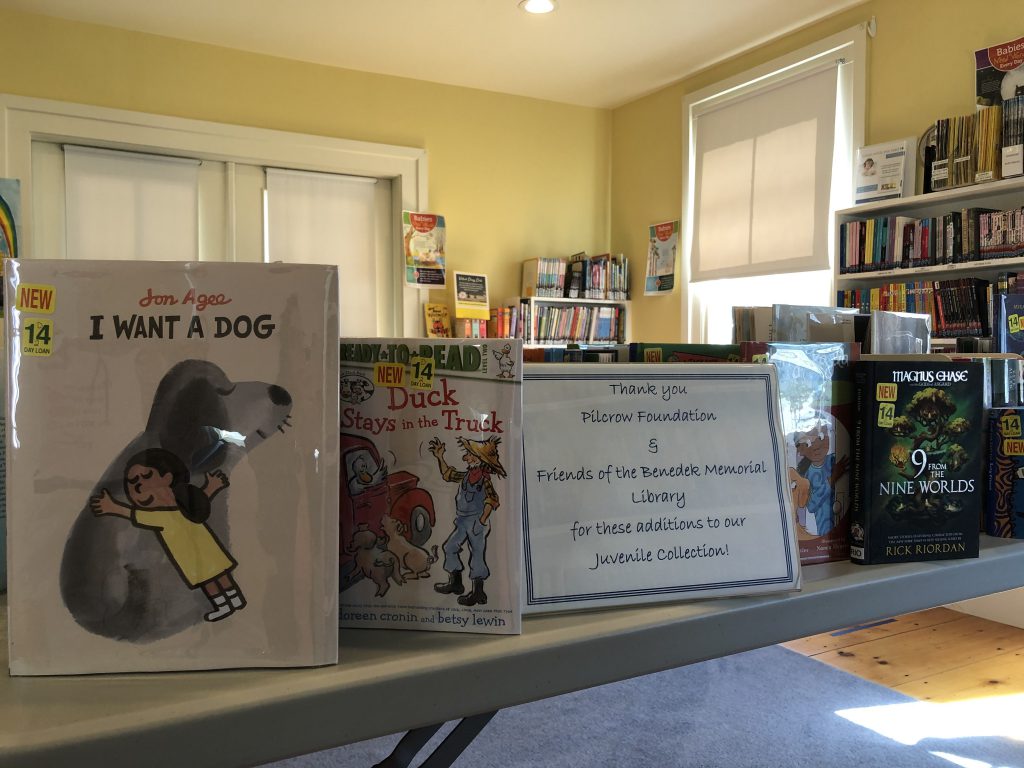 The Benedek Memorial Library were the proud recipients of a grant of Children's books from The Pilcrow Foundation, The Pilcrow Foundation "provides new, quality, hardcover children's books to rural public libraries across the United States." With the grant and a donation from the Friends of the Dr. Sandor and Berthe Benedek Memorial Library (FBML), the Library has received 64 new books for children and young adults. The donation from FBLM came from the fundraiser FLX Gives. Thank you for the support. There is a mix of fiction and non-fictions, board books, picture books, easy reader books, and chapter books for all ages to enjoy. The non-fiction books were special donations through The Pilcrow Foundation from Shout Mouse Press and a donation from Mr. Hal Berenson and Mrs. Laura Ackerman of Colorado. Thank you to all supporters of The Pilcrow Foundation and the FBML. The books are on display in our Travis J. Shawn Early Literacy Center. Please due to space and Covid-19 restrictions no more than three people at a time in the room. Come on down and check out these new books!
2019 Annual Report to the Community
The 2019 Annual Report to the Community is now available for all to view. If you would like to see what happened at the Benedek Memorial Library please click here.
Welcome to the Benedek Memorial Library!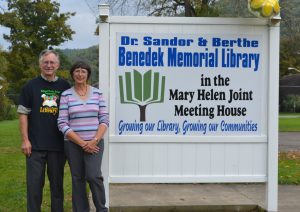 Welcome to the Savona Free Library website. If you are coming to our website you are looking for information on the library. You can find our hours, events, what is new to our collection, access your account, order items to pick up at the library and many other things about the library. But when you think about a library what is the first thing that comes to mind? If you are like many other Americans it would be physical books. While we do have a collection of books there is so much more to libraries these days than just physical books. We have computers and public WI-FI hot spots available for public use. We also lend out audio books on CD, music CDs, movies and television shows on DVD. Coming soon, there will be Kindle Fire tablets to borrow. All of these items are available at the library, but right now you are in cyber space. Guess what, you can still borrow from the library. Just put your pointer on "E-Library" and click to find out. Remember the library is much more than just a place to find books. We offer many other items for borrowing and many different services to the public, through your Savona Free Library card or any library card in the Southern Tier Library System. Also you can access the library not only during the days the library is open, but even when the library is physically closed. Need a book to help you to fall asleep at 2:00 am? Down load a digital book and start reading. Need to get authoritative information for a research project due real soon, check out our databases for articles from many different sources. Look around, try something new, the Savona Free Library is available for your entertainment and informational needs.
Benedek Memorial Library Dogs: Austin, Ruby and Slim