What are these signs on McCoy Street?
Are you tired of seeing political signs cluttering up the landscape? Are you looking for something to do this Labor Day Weekend with the kids? Take a walk down McCoy Street, past the library and check out our signs. You and your family will have the treat of reading Paul Bunyan: A Tall Tale retold and illustrated by Steven Kellogg. The story starts from the corner of Main Street down McCoy Street to the corner of Church St. When you get to the end of the signs, make sure you step on the grass and read the rest of the story on the back of the signs. (Yes, it is okay for you to walk on our lawn.) When reading the story just make sure you social distance from others enjoying a great read. Have a happy and safe Labor Day weekend!
Please note: The Benedek Memorial Library will be closed on September 7, 2020 for Labor Day holiday. 
Please be safe if you are in public wear your mask and social distance.
Benedek Memorial Library Opens for Limited In-House Services on July 20, 2020
On Monday, July 20, 2020, the Benedek Memorial Library will open for limited in-house services. Patrons will be able to come to the library and browse the collection, take items out, and use the copy and fax services. Public computers will be available for use by appointment only. Please call to make an appointment for a computer before coming (607)583-4426. Computer usage is limited to 30 minutes. We will still have curbside services available.
Anyone coming into the library will need to use a face covering. The covering must cover the nose and mouth. If you do not have a covering, please call us, when you are in our parking lot and we will be happy to bring you one. We do have handmade masks available for anyone who asks. There are a limited number of masks, so one per person until gone. Note: Handmade masks should be washed before being used. If you are uncomfortable using a mask, or have difficulty breathing with a mask, please use our curbside service. We are happy to bring out items to you. The use of masks is for the safety of our staff and all our patrons in the library. You will need to wear a mask when using the computers.
We request all patrons to sanitize or wash their hands when entering, and leaving the library. The bathrooms are open and there are several sanitizing stations around the library. When taking items off the shelf do not replace the item on the shelf if you do not want to take it out. There are baskets in each room to place unwanted items in. We will be collecting the items and sanitizing the items then the items before placing back on the shelves.
Due to social distancing, we are limited to six patrons in the library at one time. We have counters near the entrance. Please when you enter the library; take a counter for each person in your party, including children. If there are not enough counters please wait for us to return counters when patrons leave the library. Please keep your visit to 30 minutes or less to let others be able to use the library. Thank you.
We are limiting the amount of items taken out at one time to ten items. Of the ten items, five may be non-print materials. The reason for the limit is due to a need to quarantining items when they return. When you bring items back to the library, please place them in the drop box outside of the library. We check the drop box several times during the day. When we take items from the drop box, we will sanitize the outside of the items, and place the items in quarantine for at least 72 hours, before discharging the items. We will discharge the items with no extra fines for the 72-hour quarantine.
The children's reading room is for browsing only. There are no toys available at this time for interactive play. We request parents or care givers to accompany young children (under the age of 8) in the children's room.
These policies and procedures are subject to change as the COVI-19 situation changes. If we work together and take care of each other, we can survive these times. Please stay safe.
For more information please check out our video: https://youtu.be/315nk-Opi5s
Benedek Memorial Library will be opening June 29, 2020!

A word from our Director:
Please click here: https://youtu.be/taUZ6XCy-UY
At the time of writing this post the Benedek Memorial Library will be opening with curbside service, pick up only on Mondays, Wednesdays, Thursdays, and Fridays from the hours of 2:00 pm to 7:00 pm, and on Saturdays 9:00 am to 1:00 pm.
Patrons can place holds online through StarCat  here  on items from the Benedek Memorial Library only. Or…

Patrons can call (607)583-4426 during open hours to place holds (for placing holds only: M,W,Thur. 11 am – 1 pm and for placing or pick up times: 2 pm-7pm, F. 2 pm- 7pm, Sat 9 am – 1 pm). If a patron calls during closed hours, we encourage the patron to leave a message with a daytime phone number to call them back, verify account and what items they wish to hold.

Patrons will only be able to get the items owned by Benedek Memorial Library. There will be no deliveries for items from other libraries when we reopen. Deliveries will resume in the future. When calling to put items on hold we will need phone number to reach the patron when the hold is filled.
There will be a limit on the number of items taken out. Patrons will be able to take out up to a total of 10 items. Of the 10 items up to 5 maybe DVDS/CDS or audio books.

We will call the patron back once the items are ready for pick up and will give further instructions.
All items to be returned will need to be placed in outside drop box. When items are returned the covers will be sanitized and placed in quarantine for 72 hours. After the quarantine period is over the items will be checked in for the date they were returned (items will appear on patron's accounts for three days after return and when checked in no fines will be put on account for those three days).
Currently the public computers are not available.
These policies are subject to change. Please keep an eye on our website for changes.
Please stay safe during this time of crisis. For more information on the COVID-19 or Novel Coronavirus please check out these websites:
https://www.steubencony.org/pages.asp?PID=13959 – Steuben County Department of Health
https://www.cdc.gov/coronavirus/2019-ncov/casesupdates/summary.html?CDC_AA_refVal=https%3A%2F%2Fwww.cdc.gov%2Fcoronavirus%2F2019- ncov%2Fsummary.html – Centers for Disease Control and Prevention
https://www.health.ny.gov/diseases/communicable/coronavirus/ – NYS Dept. of Health.
Summer Reading Plus 2020 – Benedek Memorial Library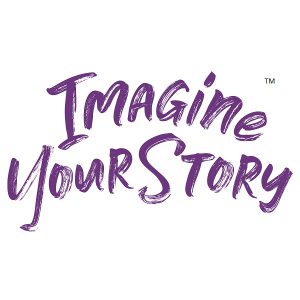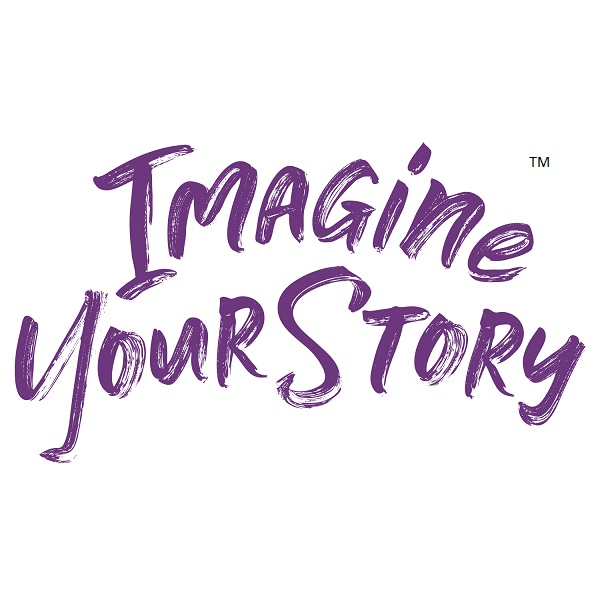 July 6, 2020 through August 14, 2020 – Pre-Register starts June 29, 2020
Register for the Summer Reading Plus 2020 program online, download and print out an application (please bring or mail the application to the library) or call ahead and register at the library.
 The Summer Reading Plus 2020 includes:
Reading Challenge for all ages (including young adults, adults and senior citizens)!
Can you read 1200 minutes over 6 weeks?
Younger patrons can earn Brag Tags to show their reading accomplishments.
Young Adults can choose Brag Tags or free books.
Adults can earn free books!
Online Story Times by email requests, send an email to savona@stls.org.
Read Squared Online reading logs with mini games, Log in here
Read Squared App for smart phones,
or you can down load a reading log to keep track!
Weekly activity packets available for our younger patrons, packets can include a free book (parent or guardian can stop at the library to pick up a packet). New packets every Monday.
Online crafting programs – must register online or by phone (will need computer and internet connection). Please see event listings. To view program links click HERE.
Story Walks on the library grounds, open all day
Online community games, such as Bingo!
New! Virtual Story Time!
Join us for a story time and craft virtually. We have a virtual story time available for all ages to enjoy. To be able to view and have fun with story time email us at: savona@stls.org with your name and the names or how many children will be participating, and we will email you back with the link. We will be putting up a new story time bi-weekly.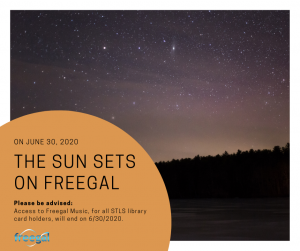 Attention Freegal Users:
It's time to say goodbye. In order to better serve our patrons, we are shifting our focus to high demand services such as ebook and audiobook lending. Funds previously allocated to this service have been redirected to help bring you even more titles in OverDrive. As a result, our subscription to Freegal Music will end on Tuesday, June 30th. Downloaded videos and songs will remain on your devices.
Need help getting started with OverDrive? Please contact your local library or send us a message. We are here to help!
2019 Annual Report to the Community
The 2019 Annual Report to the Community is now available for all to view. If you would like to see what happened at the Benedek Memorial Library please click here.
Census Day! April 1, 2020
These are tough times for all of us. Help your community receive the federal funding it needs for the next 10 years by taking 10 minutes to complete your 2020 Census. Hospitals, schools, roads,
transportation and more all receive the federal funding based on Census data. Complete your 2020 Census. We're counting on you!
Please, if you have not filled out the 2020 Census, do so now!
Little Free Libraries are popping up around the area!

If you see an over-sized bird house with children's hand prints all over it, around the community, check it out. The over-sized bird houses are really Little Free Libraries hosted by the Benedek Memorial Library. Currently there are two in the community with a third coming soon. The first one is at the Campbell-Savona Elementary School, 64 E Lamoka Ave, Savona and a second one is located in the Campbell Town Hall, 8525 Main St., Campbell. The third one will soon be located at the Thurston Town Hall, County Route 333, Campbell, NY. The Little Free Libraries are book exchanges. People can take books for free from the Little Free Libraries and can leave a book or two for other people to take. If you have more than a couple of books to donate, please bring them to the Benedek Memorial Library for donations. We will be going around once a month to check on them and make sure there are books available to take, or change out ones that have been sitting in the Little Free Libraries for a while. Any books donated to the Benedek Memorial Library would be used for the Library collection, annual book sales, or to be place in the Little Free Libraries. Please when making a donation of items make sure they are clean and in good condition. Please no donations of text books or encyclopedias.
The Little Free Libraries project was funded in part by outreach funds awarded by the Southern Tier Library System's Coordinated Outreach Services Advisory Council. The Benedek Memorial Library would like to give special thanks to the teachers and students of Boces of Painted Post, Campbell Building Supply for donating the building materials, and all of the children, and young adults of our community for lending a helping hand in decorating the Little Free Libraries. Thank you to the Campbell-Savona Elementary, Campbell Town Hall, and Thurston Town Hall for allowing us to set up the Little Free Libraries. Please when you see one check it out and get or leave a book.
Welcome to the Benedek Memorial Library!
Welcome to the Savona Free Library website. If you are coming to our website you are looking for information on the library. You can find our hours, events, what is new to our collection, access your account, order items to pick up at the library and many other things about the library. But when you think about a library what is the first thing that comes to mind? If you are like many other Americans it would be physical books. While we do have a collection of books there is so much more to libraries these days than just physical books. We have computers and public WI-FI hot spots available for public use. We also lend out audio books on CD, music CDs, movies and television shows on DVD. Coming soon, there will be Kindle Fire tablets to borrow. All of these items are available at the library, but right now you are in cyber space. Guess what, you can still borrow from the library. Just put your pointer on "E-Library" and click to find out. Remember the library is much more than just a place to find books. We offer many other items for borrowing and many different services to the public, through your Savona Free Library card or any library card in the Southern Tier Library System. Also you can access the library not only during the days the library is open, but even when the library is physically closed. Need a book to help you to fall asleep at 2:00 am? Down load a digital book and start reading. Need to get authoritative information for a research project due real soon, check out our databases for articles from many different sources. Look around, try something new, the Savona Free Library is available for your entertainment and informational needs.
Savona Free Library Dogs