The Summer Learning Program has started!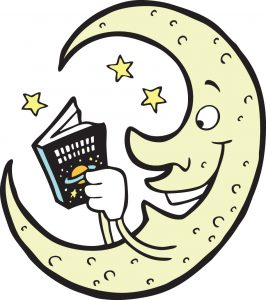 This week is the first full week of the Summer Learning Program "A Universe of Stories!" We hope everyone has signed up and has started tracking their minutes. Remember the challenge is to read for 20 hours or 1200 minutes over the six weeks of the program. Stop in often to update your time reading and get your rewards. There are a couple of raffles that will be pulled on July 20, 2019, if you want to be in the raffle you need to turn your time reading to get tickets to put into those raffles before July 20th. All other raffles will be done at the ending party on August 10th, all reading time must be turned in by August 9th to get into those raffles.
This week we have a few events scheduled. First, just a reminder that the library will be closed Thursday, July 4, 2019 all day. We will reopen on July 5 for our normal hours. Any returns may be placed in the book drop and will be back dated to July 3rd. On Friday, July 5 at 3 pm we will have our first movie matinee. The movie will be Muppets From Space . The move is for all ages. Come and enjoy a free movie with your kids or by yourself. We will pop popcorn and have water on hand. You are encouraged to bring a snack to share if you like. On Saturday, July 6 from 10 am to 12 pm we will have a drop-in craft available to enjoy. Anyone can stop in and make a candy constellation game.  Anyone participating in the events can earn an extra raffle ticket. Hope to see you there!
The Summer Learning Program "A Universe of Stories" Is Here!
The 2019 Summer Learning Program(SLP) "A Universe of Stories" blasted off on Friday, June 28, 2019 at 5:30 pm, with a free hot dog dinner and time to sign up for the program. At 6:30 pm the animals from Tanglewood Nature Center came for a special story hour and meeting. All were able to learn and see the different animals. This event was free for all ages to enjoy.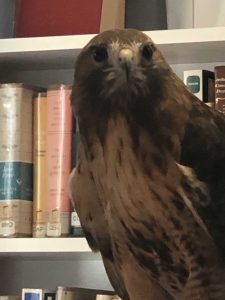 Hank the star.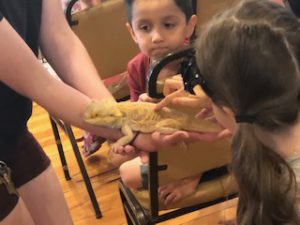 Zeus the dragon.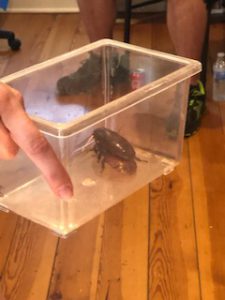 The Twins, Hissing Cockroaches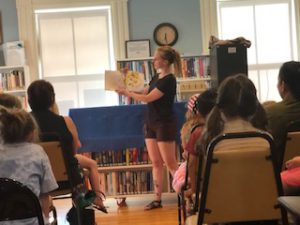 Tanglewood Nature Center
Summer Learning Program (SLP) "A Universe of Stories"
The SLP is open to all ages for the next six weeks. There will be a reading challenge and events planned for all ages. The reading challenge is to read for a total of 20 hours or 1200 minutes. You can earn up to 5 book and raffle tickets for many raffle prizes. The top prizes this year are two tablets. One tablet is for children with some free learning programs already on the tablet (good for ages 3-8) and another tablet for participants of all ages. The books and raffle tickets are earned at certain intervals of reading times. You can earn up to 5 books and 8 raffle tickets. There are other ways to earn more raffle tickets!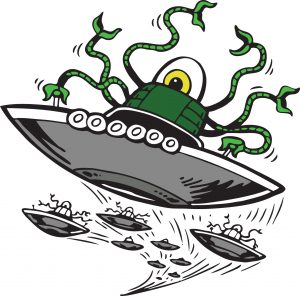 You can earn raffle tickets for every event you come to the library for. We will have different events going on at the library from June 28 to August 10. Every Friday afternoon there will be a movie matinees for the family, starting at 3 pm, along with drop in crafts, and special events for children, tweens, teens and adults. Check out our calendar of events: http://benedekmemoriallibrary.org/calendar/2019-06/. You can earn your first raffle ticket by coming to the Kick Off Party on June 28 at 5:00 pm. You will also earn your first book for signing up for the reading challenge. Can't make it to the Kick Off Party? You can sign up for the reading challenge, on the internet, by going to: http://benedeklib.ny05.readsquared.com/ and setting up an account now. You can start logging in your reading times starting June 28. You will still be able to earn your first book by signing up (you will need to come to the library to claim your book). Continue to read and earn raffle tickets and more books depending on the amount of time you read during the challenge weeks. Come in to the library for our events and turn in your log with the times you have read to get the raffle tickets or books you have earned. Some raffles will be done befor the end of the program so make sure you bring your log to be able to enter for any of the raffles you want before they are drawn. For a listing of all raffle prizes check out our raffle prize page: http://benedekmemoriallibrary.org/benedek-memorial-librarys-summer-learning-prize-raffles/.
The Summer Learning Program "A Universe of Stories" is possible from the generous funding from Tyrtle Beach Youth Fund, the Jeanette Foster Fund from the Village of Savona, and many other private funders. For a full list of funders please go to: http://benedekmemoriallibrary.org/benedek-memorial-librarys-summer-learning-prize-raffles/
Marvin the Martian has been spotted!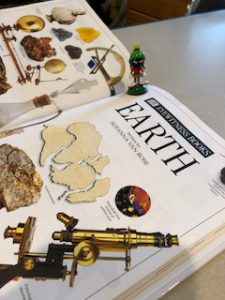 Marvin the Martian from Loony Tunes has been spotted around the Library. He has been plotting destroying the Earth. The Earth ruins the view he likes. Help us find Marvin in the Library and win a prize. One prize per child who finds him, per day. Mavin will be hiding in the library from June 29 – August 9.
2018 Annual Report for the Community is Available!
The 2018 Annual Report for the Community is now available for all to read. If you are interested in what happened in 2018 at the Benedek Memorial Library, (spoiler alert!) formally the Savona Free Library, click here:  http://savonafreelibrary.org/wp-content/uploads/2019/03/Annual-report-final.pdf
Renaming Celebration of the Benedek Memorial Library!
On October 6 the Savona Free Library held a public celebration for the surrounding communities announcing their recent name change to the Dr. Sandor and Berthe Benedek Memorial Library.
The celebration program started with a luncheon catered by King's Market, followed by speakers, the unveiling of the new Library Sign, a ribbon cutting ceremony and a magic show featuring Moreland the Magician.  Speakers included Savona Mayor Brian Scott, Steuben County Legislator Kelly Fitzpatrick, President of the Board of Trustees of the Benedek Memorial Library Bill Fiske, Executive Director of the Southern Tier Library System Brian Hildreth, and Irma Benedek, library benefactor and daughter of Dr. Sandor and Berthe Benedek.
In commemoration of the event a proclamation was issued from the offices of NYS Senator Thomas O'Mara and NYS Assemblyman Phillip Palmesano.
Dr. Sandor Benedek was born in Hungary in 1910.  Post World War II he came to the US seeking a better life for himself and his family.  In 1957 the family settled in Savona where he set up a private medical practice serving the needs of the citizens of Savona and all the surrounding communities including Campbell, Bradford and Thurston.  He loved this area of Steuben County very much and felt very welcome within the community, so much so that he stayed in practice here for the next 35 years, until his death in 1992.  He was school physician for the Savona, Bradford and Campbell Central Schools from 1957 through 1991.  He served as a Steuben County Coroner for over 20 years.  He gave a lot to the community that he felt so much at home in.
His wife, Berthe, known for her skills in gardening, playing the piano and baking was also an avid reader.  She passed away in 2008.  Dr. and Mrs. Benedek were both strong supporters of education, especially for children.
Upon the death of their parents, their son and daughter, Roland and Irma, respectively, established a memorial fund in their name.
They selected the then-named Savona Free Library as the recipient of these funds.  They felt their parents would have been very proud and honored to be remembered in the community by having the library renamed in their honor.
Board President Bill Fiske acknowledged the planning and execution of the event took many hands. He thanked the many people who worked to get the grounds and library ready for the celebration as well as the volunteers who worked on the day of the event to make it a great success.
Phase 1 of the project was the renovation of the circa 1830's Federal style building which opened in 2014 as the Mary Helen Joint Meeting House in recognition of generous support provided by Mary Helen Joint.
The revitalized landmark provides space for a variety of library activities, including story hours, family movie nights and special events plus office space and storage for the library.  In 2015 the library received a New York State Historic Preservation Award in recognition of the library's restorative work.
In 2017 the library moved from the Village Hall into the meeting house using the first floor space as a temporary location for the
library's collection of books, digital media and computers.  There is an ongoing campaign for Phase 2 of the project which will be an addition to the meeting house and serve as the permanent home of the library collection and services.
**************************************************************
Welcome to the Benedek Memorial Library!
Welcome to the Savona Free Library website. If you are coming to our website you are looking for information on the library. You can find our hours, events, what is new to our collection, access your account, order items to pick up at the library and many other things about the library. But when you think about a library what is the first thing that comes to mind? If you are like many other Americans it would be physical books. While we do have a collection of books there is so much more to libraries these days than just physical books. We have computers and public WI-FI hot spots available for public use. We also lend out audio books on CD, music CDs, movies and television shows on DVD. Coming soon, there will be Kindle Fire tablets to borrow. All of these items are available at the library, but right now you are in cyber space. Guess what, you can still borrow from the library. Just put your pointer on "E-Library" and click to find out. Remember the library is much more than just a place to find books. We offer many other items for borrowing and many different services to the public, through your Savona Free Library card or any library card in the Southern Tier Library System. Also you can access the library not only during the days the library is open, but even when the library is physically closed. Need a book to help you to fall asleep at 2:00 am? Down load a digital book and start reading. Need to get authoritative information for a research project due real soon, check out our databases for articles from many different sources. Look around, try something new, the Savona Free Library is available for your entertainment and informational needs.
Savona Free Library Dogs