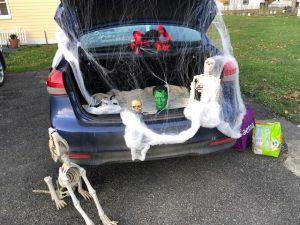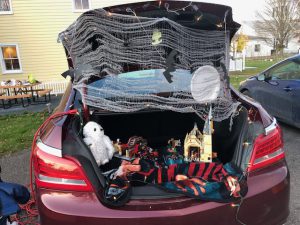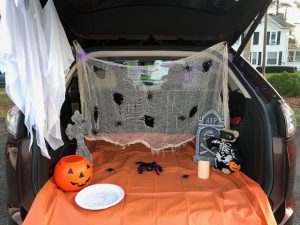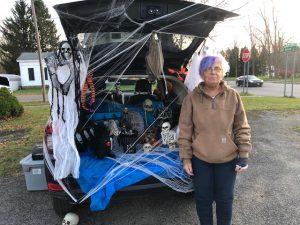 Trunk or Treat was held last Saturday, November 2, 2019. We had 5 trunks decorated, and many more trick or treaters come, than usual. This year the town postponed Halloween to Saturday due to the bad weather predicted on Halloween. With the postponement we had a record crowd come to Trunk or Treat. The five trunks were titled:
Wolf Skeleton
Harry Potter theme
Halloween Teddy Bear with Purple Lights
Skeletons and Bat
Amanda Panda
With all the young and old trick or treaters voting for the best decorated the winners are:
Harry Potter theme – $20 gift card to Tops
Amanda Panda – A choice between two DVDS
Skeletons and Bat – Hand Made Halloween Kitchen
All who came were the winners for the a great time we had a community. We do apologize for running out of treats before the night was out. We did not know just how popular the trick or treating was going to be this year. Thank you to all who participated and helped to support the Benedek Memorial Library.
Halloween Trunk or Treat Winners!